Top-Ranked Bond Manager Itching for New Breed of Risky Mortgages
Jody Shenn
Brad Friedlander of Angel Oak Capital Advisors has ranked among the top 6 percent of his peers by betting on boom-era U.S. housing debt in his $4 billion mutual fund. He's now eager to buy bonds backed by riskier new mortgages that private lenders had until recently abandoned.
Issuance of securities without government backing tied to homeowners with weak credit records or other imperfections has been frozen since 2008. Friedlander's interest is the latest sign that the market for a category of the debt that mired the U.S. economy in the worst recession since the Great Depression is poised for a revival. He said this year is proving an "inflection point" as lending expands beyond government-backed programs and that bond buyers will soon get to take advantage of the trend.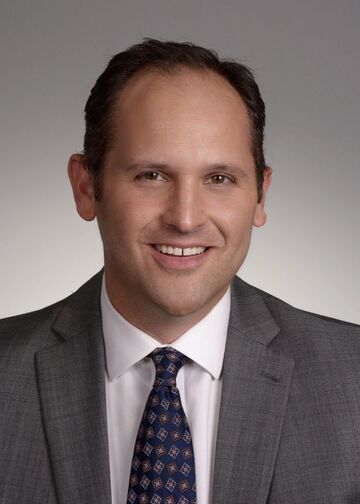 "The early deals are going to be extraordinarily well skewed to the benefit of investors" amid "a real misperception of the credit risk," he said in a telephone interview. "That's something for investors to pounce on and we'll be doing that."
Issuance of U.S. home-loan bonds without government backing totals about $24 billion this year, driven mainly by transactions tied to prime quality big mortgages and soured older loans, according to Bank of America Corp. Before the crisis, when the non-agency market helped finance a broader range of borrowers, annual sales peaked at $1.2 trillion.
'Nonprime' Mortgages
Angel Oak Capital said in January that it expected to bundle the "nonprime" mortgages that an affiliated lender has been making into securities by mid-year. Friedlander, who declined to comment on that potential transaction, said he's also talked with other parties working on deals.
The Atlanta-based firm may buy junior pieces of nonprime transactions for its private funds and senior slices for its mutual funds, which wouldn't participate in its own deals, he said. Friedlander's Angel Oak Multi-Strategy Income Fund is almost 50 percent invested in non-agency residential securities.
That fund has returned 4.7 percent over the past year, ranking in the top 6 percent among 292 competitors, according to Morningstar Inc. data. Over the past three years, it's gained 8 percent annually, also placing it in the top 6 percent.
Wider Interest
The outperformance is a result of focusing on securities backed by assets including mortgages and high-yield corporate loans, which Friedlander said remain attractive partly because they carry floating rates as the Federal Reserve withdraws its stimulus.
Others expressing interest in riskier new mortgages over the past year have included money managers Western Asset Management Co. and DoubleLine Capital, real estate investment trust Two Harbors Investment Corp. and investment firms Seer Capital Management and Ellington Financial LLC. The pace of lending has been slow, with a Western Asset-managed REIT saying last week it's accumulated about $17 million of loans and Two Harbors saying it expects limited volume this year.
While Friedlander doesn't expect an explosion of the debt in the near term, he sees the market gaining traction.
"This is going to be the year that non-agency begins to reassert itself as a permanent fixture in fixed-income," said Friedlander, who helped manage the investments of Washington Mutual Inc.'s bank before co-founding Angel Oak in 2008.
Before it's here, it's on the Bloomberg Terminal.
LEARN MORE