Ex-Goldman Banker Channels Loeb Giving Tiny Firm Clout
David Welch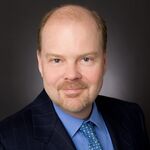 Activist investor Dan Plants doesn't mince words. He once criticized Conmed Corp. for having "dystopian corporate governance." Another time he suggested that the directors of Obagi Medical Products Inc. "reek of entrenchment."
That's tough talk from a guy with less than $70 million to throw around, a pittance in the multibillion-dollar world of activist investing. Yet Plants's caustic style -- echoing that of Dan Loeb or Bill Ackman -- has made him a scourge of small companies, pressuring a number of them to sell, buy back shares or give him board seats.
His recent successes, with companies including Investment Technology Group Inc. and Destination Maternity Inc., show that even fledgling activist funds, speaking loudly, can exert leverage with a small stick. Others, such as Engine Capital and Blue Clay Capital Management, also have had success using small stakes to wage campaigns against public companies.
"Owning small stakes has not held us back one bit," said the 48-year-old Plants, a former Goldman Sachs Group Inc. banker whose firm is aptly named Voce Capital Management. "We are aware of the tone. The point is to get attention. To do that, you have to be snappy and witty."
'Guns Blazing'
Target companies have used other verbiage, accusing him in shareholder letters of trying to bully boards to bend to his demands or, in one case, dredging up an old lawsuit in an effort to embarrass Plants. Voce Capital is hardly deterred, and Plants has lately been targeting larger companies, saying in a recent shareholder letter that he would invest in companies with a value as high as $4.5 billion.
"Dan does his homework and comes out guns blazing," said Damien Park, managing partner of Hedge Fund Solutions, a consulting firm that tracks shareholder activists including Plants. "He has taken on companies that are large for the size of his fund and he has done quite well."
Plants points out that Voce's investment profile is becoming less contentious. More than half of his returns now come from investments that aren't public campaigns. He also joined the board of Cutera Inc., which makes aesthetic laser systems, without a fight and as a welcome addition, company founder and CEO Kevin Connors said in a phone interview.
Small Stakes
His latest victory came in early April after he and co-investor Philadelphia Financial Management started a campaign against $1 billion electronic brokerage firm ITG.
ITG Chairman Maureen O'Hara initially resisted Plants's demands saying, among other things, that the activists had bought the stock only two months earlier. Voce and Philadelphia Financial responded that she could hardly criticize them because she hadn't acquired any of her shares with her own cash. An ITG spokesman countered that O'Hara had made two open-market purchases in 2004 for 1,000 shares each.
"Unlike the board, we have real skin in the game," Plants wrote in a shareholder letter. Voce had a 1.6 percent stake in the company.
A month after the letter, ITG agreed to a settlement in which it would add directors and set up a plan to return cash to shareholders.
Valeant Sale
In some cases he has used small stakes as a wedge to get other companies to look at his investments as acquisition targets. In May 2013, he bought a 0.6 percent stake in medical-device company Solta Medical Inc. at $1.75 a share, calling its board a group of "claquers," that is, rubber-stampers, after it refused to take steps to increase value.
Seven months later Valeant Pharmaceuticals International Inc. stepped in to buy Solta for $2.92 a share. That same year, Valeant bought Obagi Medical after Plants started agitating.
"He played a role in the deals," Valeant Chief Executive Officer Mike Pearson said in an interview last year. "He at least helped bring them to our attention."
His fund returned 8.4 percent in 2014, according to an annual report Plants sends to clients. That beat a 3.5 percent gain for the Russell 2000 Index while lagging a 15.5 percent net return for the 13D Activist Fund, which said it invests in stocks that are the target of activists. Since its inception in 2011, Voce's annualized return is 12.8 percent compared with 12.2 percent for the Russell 2000.
Ackman, Icahn
Plants, a former college debate champion at Baylor University, got into activist investing in 2011 as the practice was starting to rev up. Last year, activists started 344 campaigns against such companies as Microsoft Corp., Apple Inc. and PepsiCo Inc., according to a study published by Activist Insight and law firm Schulte, Roth and Zabel.
Usually headlines are grabbed by the big-time activists such as Ackman or Carl Icahn who manage huge funds. Loeb's Third Point fund manages more than $17 billion, while Icahn has $23 billion at his disposal and Ackman's Pershing Square Capital Management manages $17 billion.
Plants, who speaks in a soft baritone in contrast to his sometimes brash letters, arrived at Wall Street in 1993 as an attorney for law firm Sullivan & Cromwell. While working on a deal with a British company that was buying a unit of a U.S. company, he watched as the bankers, dressed in tailored jackets and Belgian shoes, headed off for a night of dinner and drink. Plants had to stay to draft the contract.
"Being the guy who writes it all up like 'Bartleby, the Scrivener' is not the place to be," he said, leaving after 18 months.
Goldman Work
He joined Goldman Sachs as a banker on merger deals. He worked on 25 in four years, including helping advise Quaker State Corp. when the company sold to Pennzoil in 1998. A Goldman Sachs spokeswoman confirmed his role there.
Plants left for Chase Securities, later bought by JPMorgan Chase & Co., where he handled oil and gas and pipeline deals and worked on the bank's hostile takeover defense business. He also worked for HSBC Holdings Plc, ThinkEquity LLC in San Francisco and boutique investment bank Needham & Co.
In the rough-and-tumble world of activist campaigns, Plants's tactics have come under scrutiny by opponents, including other activist funds. When he took on Conmed, a medical-equipment company based in Utica, New York, he raised old, unproven sexual harassment charges against a board member who was initially nominated by rival activist Coppersmith Capital.
Coppersmith said the allegation was baseless and was denied in the public record years before.
'A Cancer'
Plants said he dropped the claim during the battle. Coppersmith declined to comment. Voce lost its campaign against Conmed, which put Coppersmith's nominees on the board.
Last year, hard-drive equipment maker Intevac Inc., a Voce target, dug up a lawsuit filed by Plants claiming ThinkEquity had unfairly pushed him out of the firm. Intevac told its shareholders in a statement that ThinkEquity had called Plants "a cancer."
Plants said in an interview that personality disputes led to his leaving ThinkEquity. Court records show that he won several million dollars in back compensation and attorneys' fees from the firm.
Voce ended up winning a settlement with Intevac when the company put his nominee, former Gerber Scientific Inc. CEO Marc Giles, on its board. A spokesperson for Intevac didn't return a call seeking comment.
Dismissive Response
Plants got a dismissive response in 2012 when he urged Harmonic Inc. to buy back shares and halt acquisitions. At a meeting at the tony Grand Havana Room cigar club in Manhattan in January 2013, according to Plants, Harmonic Chairman Lewis Solomon said defiantly:
"Who are you and what do you want? I control this board and I control this company." The meeting ended soon after.
A few months later Solomon resigned, and Harmonic announced a Dutch tender offer to buy back $100 million in stock. At the time of the campaign, Voce held less than 0.1 percent of Harmonic's shares. Harmonic declined to comment and an e-mailed request to speak with Solomon wasn't returned.
Plants's outspokenness may turn off some investors. Some large funds don't like to get involved with contentious campaigns, according to Ken Squire, president of 13D Monitor, a New York research firm that tracks investor activism.
"Big mutual funds won't be impressed by a poison pen letter," Squire said.
In a nod to that sentiment, Plants said Voce is evolving, as Loeb has, by toning down the rhetoric.
"At the beginning, we had a lot to prove and didn't have a lot of capital," he said. "As we've come forward and gotten some results, the goal and mission is to find ways to create value by improving companies."