U.K. Liberal Democrats Head for Electoral Rout
Alex Morales and Robert Hutton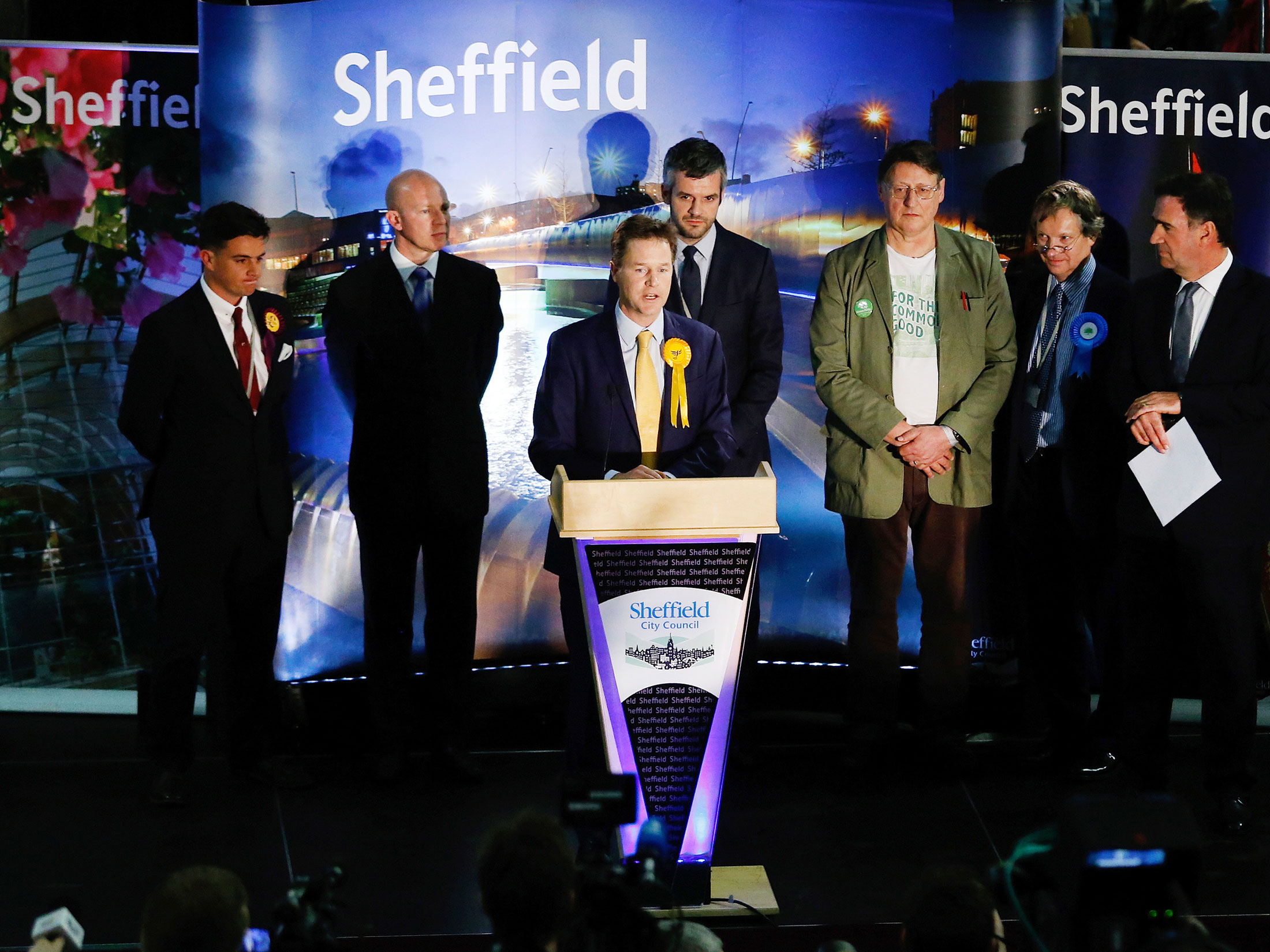 The U.K. Liberal Democrats suffered what their leader Nick Clegg called a "cruel and punishing" election rout as they paid the price for joining Prime Minister David Cameron's Conservatives in coalition five years ago.
Business Secretary Vince Cable was the party's biggest casualty. Chief Secretary to the Treasury Danny Alexander and Energy Secretary Ed Davey also lost their seats along with Simon Hughes, a former deputy party leader. Former leader Charles Kennedy was also defeated.
"It is now painfully clear that this has been a cruel and punishing night for the Liberal Democrats," Clegg said after retaining his seat in Sheffield, northern England. Clegg said he will comment later on Friday on his leadership of the party.
Cameron's failure to win a majority for his Conservative Party in 2010 presented a historic opportunity for the Liberal Democrats to join a coalition government. While Clegg seized that, becoming deputy prime minister, he sought to distance the party from his coalition partners during the campaign.
"We knew that going into coalition would probably hurt us and that we would lose some valued colleagues," Davey said in an interview with Sky News. In government, "we've had to take some tough decisions and we may well be being punished for taking those tough decisions, but we won't regret that."
Cameron Victory
Cameron's Conservatives are set to keep power, an exit poll and BBC projections showed.
The exit poll showed the Liberal Democrats winning 10 seats, compared with 57 seats at the last election. That result five years ago took them into government for the first time since World War II, after a campaign marked by what became known as "Cleggmania."
Five years later, Clegg was roundly booed in Sheffield, even as he won his seat. He was heckled during his winner's speech.
The losses of Cable and Davey, whose margins of victory in 2010 were 20 percentage points and 13 points respectively, underline the scale of the defeat for the Liberal Democrats.
The party's poll rating dropped away soon after it joined the coalition, and accelerated after the party's decision at the end of 2010 to break a pre-election pledge not to vote for an increase in university tuition fees.
Much of what Clegg won from Cameron during coalition talks failed to materialize. The public rejected changing the voting system that had held his party back in a referendum in 2011, and Tory lawmakers blocked plans to introduce elections to the House of Lords the following year.
"This has been a terrible night for our party all over," Cable said after conceding defeat. "I'm absolutely sure that we are going to bounce back both nationally and locally."