Source: Land Rover via Bloomberg
Car Reviews
The Range Rover Evoque Looks More Expensive Than It Is: Review
And feels it, too. Just don't go expecting an SUV
By
You attract a certain amount of attention when you drive expensive cars for a living.
It's evidenced most often by the nicknames you earn at your friendly neighborhood parking garages. "Ohhh, Princesa!" Leo the manager of my main garage in the East Village yells, when I'm still halfway down the street. At another spot on the Lower East Side, a quiet Nigerian man always calls me Slim. "Get Slim the white Mercedes," he'll mumble, as he takes my cash.
But here's the thing: Not every car I drive is incredibly expensive, not is every car I park a Vanquish. Some, like the $41,100 Range Rover Evoque, cost about as much as an upper-end Dodge.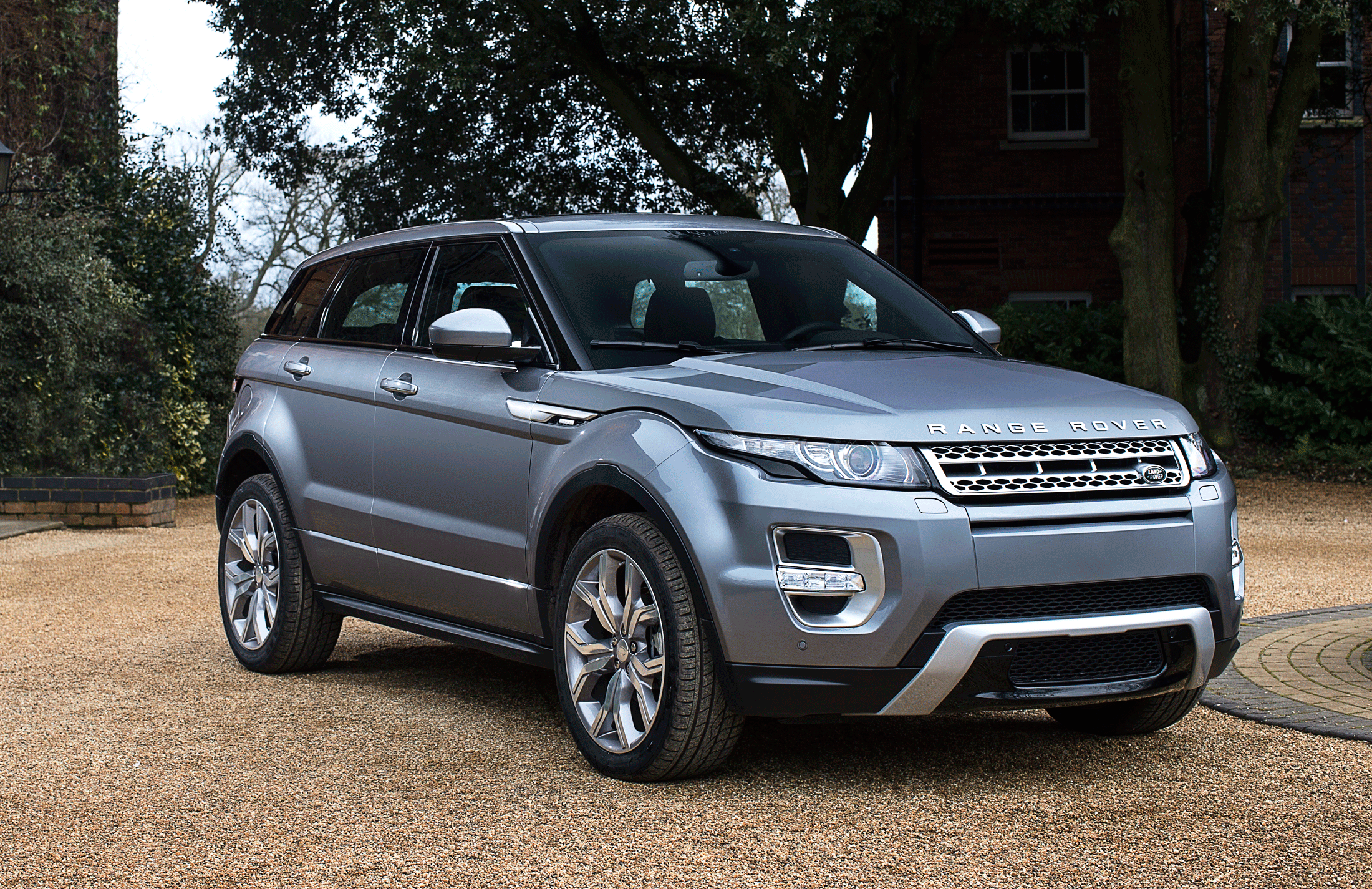 Not that it looks like a Durango. As far as style goes, the all-black-everything Evoque crossover I drove around town last week certainly seems considerably more expensive than that. The guys at the garage noticed. The Evoque, more than most, looks—and feels—costly.
Black-on-Black Brilliance
The rims have plenty to do with it. They're listed as "Sparkle Finish Aluminum Alloy Wheels," 18-inch ebony blade rims set flat against the tires. So do the glossy noir skid plates, the matte dark "Range Rover" badging, the black exhaust finisher, and the brilliant bright headlamps blackened around the edges like a Pharoah's kohl-rimmed eyes.
The metal sport pedals, perforated leather seats, and gleaming mirror caps are noticeable from the outside, too. (Peripherally at first, subtly enhancing the sophisticated vibe.)
Upgrades on this rig cost a lot. The ones on the Evoque I drove (such things as adaptive cruise control, parking cameras, headlamp power washers, and heaters under the rear seats) pushed its price to $62,970. That's considerably more than the base price. But this is still the cheapest Land Rover model you can buy and, for my money, it earns its keep. The yawning panoramic sunroof alone is well worth the expense.
A Realistic Purchase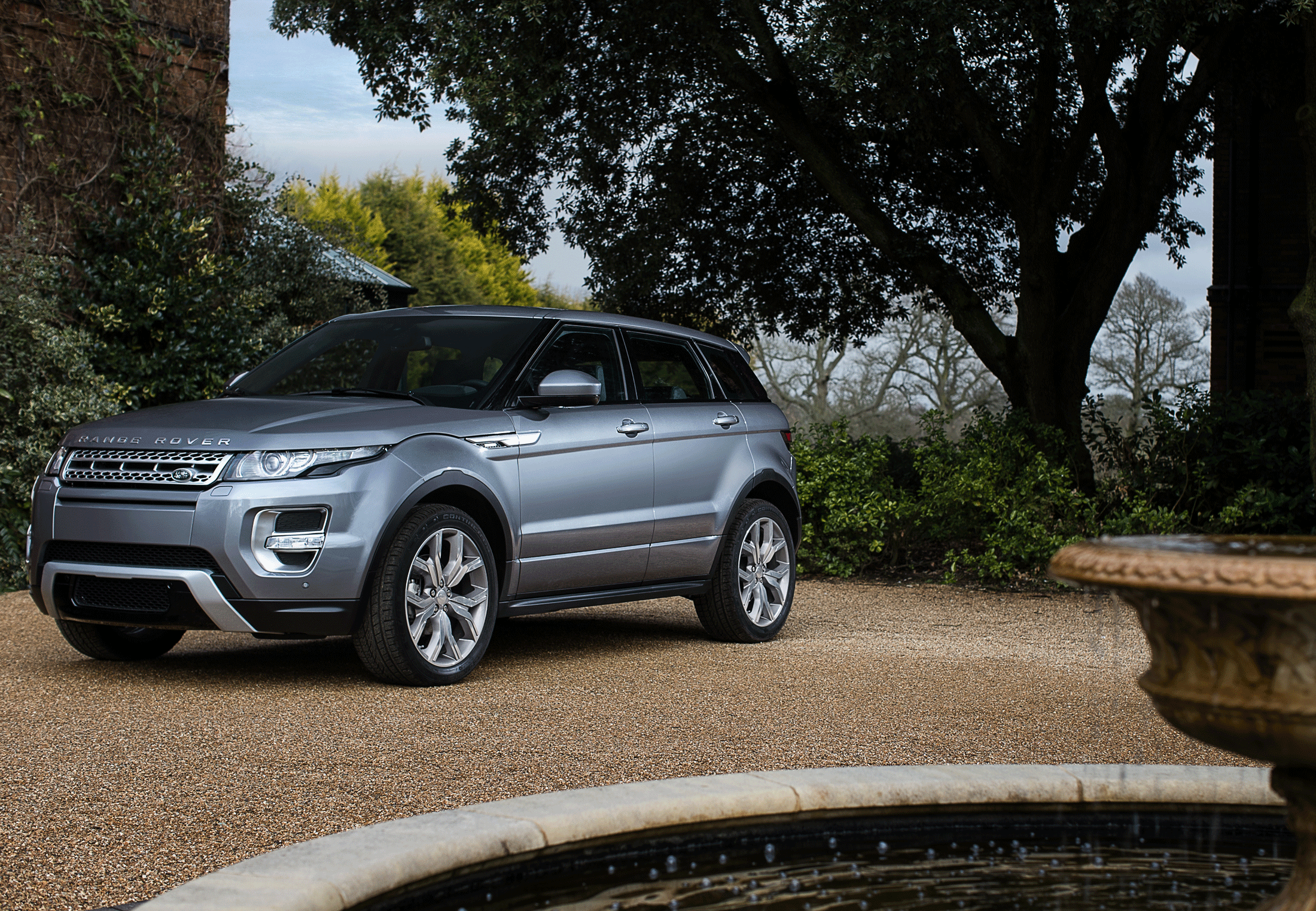 A word to the wise: If you're considering this car, keep in mind its small passenger capacity (the rear has a bench seat, but a third adult would feel incarcerated sitting in the middle), slanted rear roof (read: stingy head room), and limited storage space (only 20 cubic feet of load space in the rear, as in three weekend bags and maybe, a golf set).
Practically every car critic I know has complained about the poor visibility via its small rear window; I didn't have a problem. In fact, I've noticed that with crossovers, there seems to be an unfair bias against a general aura of sexiness—apparently some people think that's a bad thing—rather than a fair assessment of practicality. I think they're just expecting the wrong thing from the right car.
I suspect those critics consist largely of people who are estimating functionality by eyeballing the Evoque's size, or who also dislike the BMW X6, a polarizing hatchback, coupe-like crossover lambasted for its less-than-gargantuan size and presumed impracticality. Victoria Beckham shilled for an exclusive version of this car in 2012. That should tell you a little about what type of person best fits inside.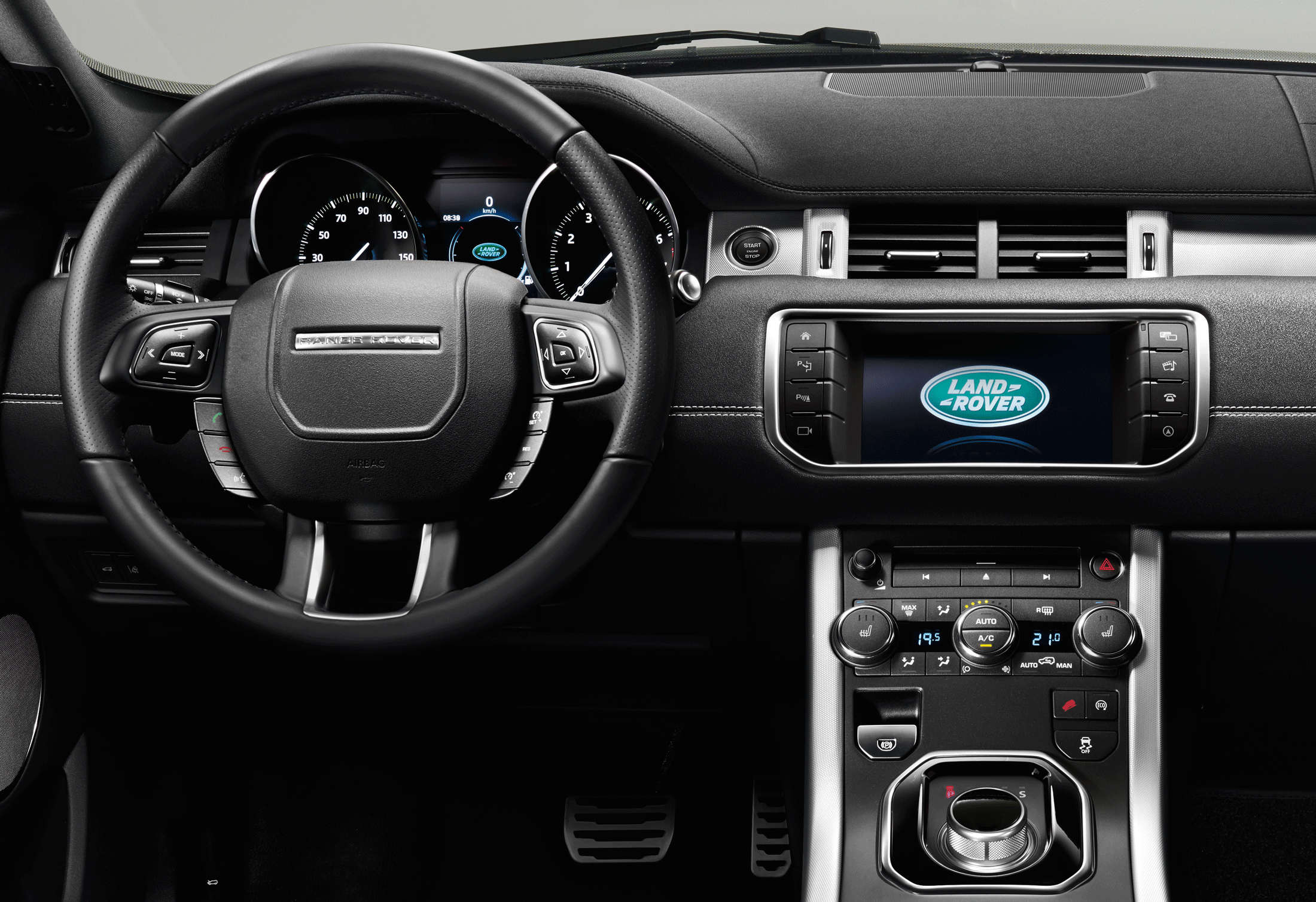 If you need real carrying or off-road capacity and want a Land Rover, buy the LR4. This goes back to the cardinal car rule of "Don't expect something to be what it's not." (Which works well as a life rule, too.) In other words, if you need an SUV, don't buy an Evoque. It's not an SUV. 
If you want something more compact that is also stylish and still athletic, choose this. And buy the five-door version—four plus the power-automatic trunk—rather than the three-door "coupe" version, if you're at all concerned with easy ingress for more than one passenger.
Focused Drive Character
The Evoque is like the BMW X6, Porsche Macan, and Audi Q3 in that it sits high enough off the road that when you drive it, you have a commanding view of every car around you—but it's also compact enough to park easily. It's fun to drive, like something you'd take with three friends for an afternoon to the beach or on a scouting expedition for a shaded patio and something cold to drink. It looks posh—as we determined—and it handles in a particularly sporty manner for its height. The driving style, especially the suspension, is firm all around. 
Driving it makes you feel cool and in command. The slightest touch to the steering wheel or the brakes elicits eager awareness; it gathers itself and jumps when you touch the gas. But it doesn't coddle you with overprotective crash-avoidance or mind-numbing drive technology. When you get behind the wheel, it's ready. Don't expect to be babied.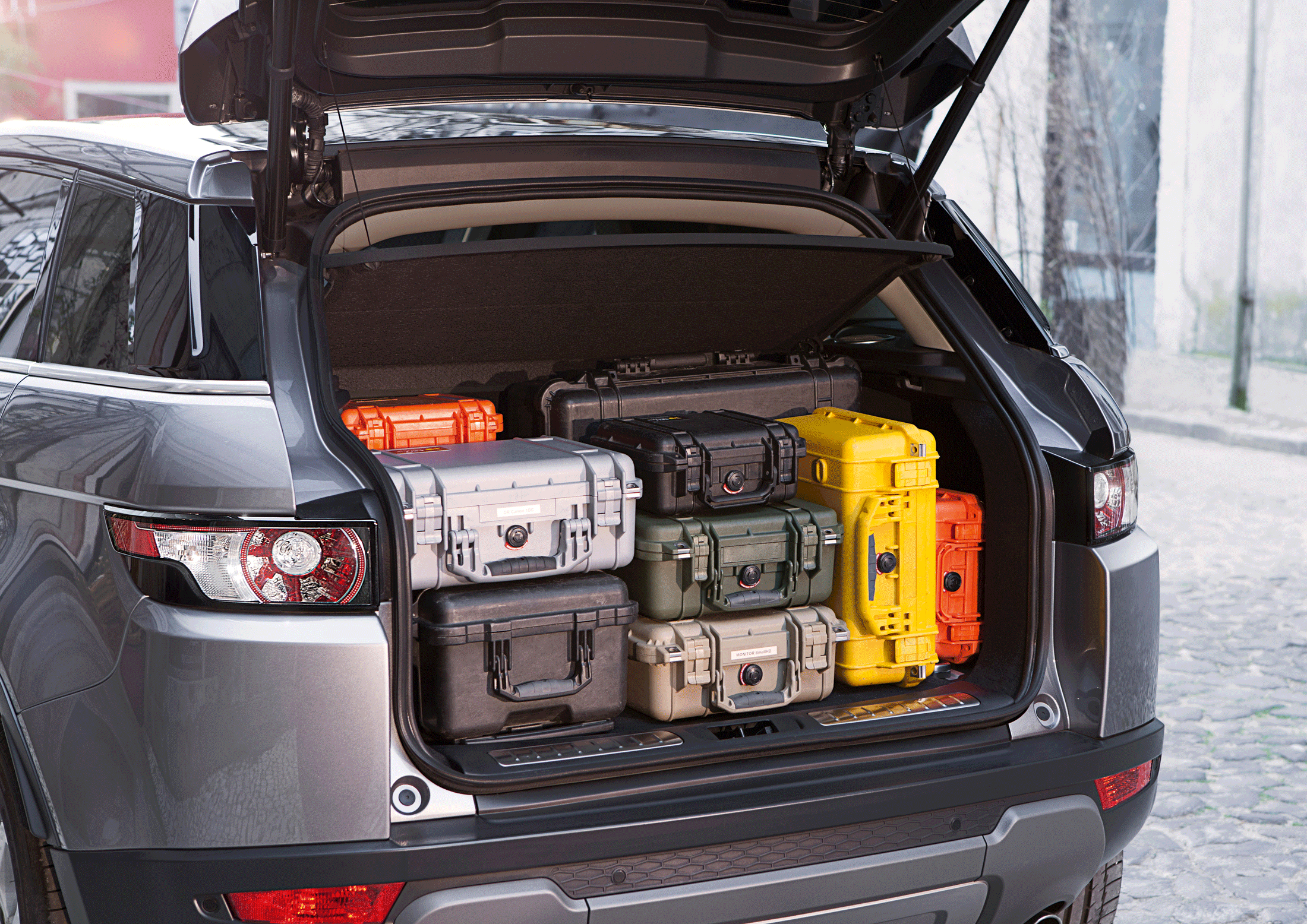 Land Rover has ensured muscled finesse through advanced all-wheel drive and traction control, active braking, and add-ons such as hill-descent control, which locks the car into place on inclines. The nine-speed automatic transmission works smoothly and unobtrusively; the 240-horsepower, turbocharged, four-cylinder engine is effective and efficient. 
Thoughtful Design
The interior of the car is as well-made as the chassis and that direct-injection engine. I will also admit that this is one of the few cars lately to have forced me to learn a new word: How many people can correctly define what "attenuating" means? As in the Evoque's "solar-attenuating windshield." (It's the act of reducing the force of something oppressive; the glass reduces the intensity of the sun's rays inside the car.) 
Elsewhere inside, the perforated leather seats are heated in the front and rear; the leather-wrapped steering wheel and midnight headliner along the ceiling compliment them well. Nice bonus things such as keyless entry, ambient lighting, and USB connectivity come standard. These days I expect nothing less from a luxury brand.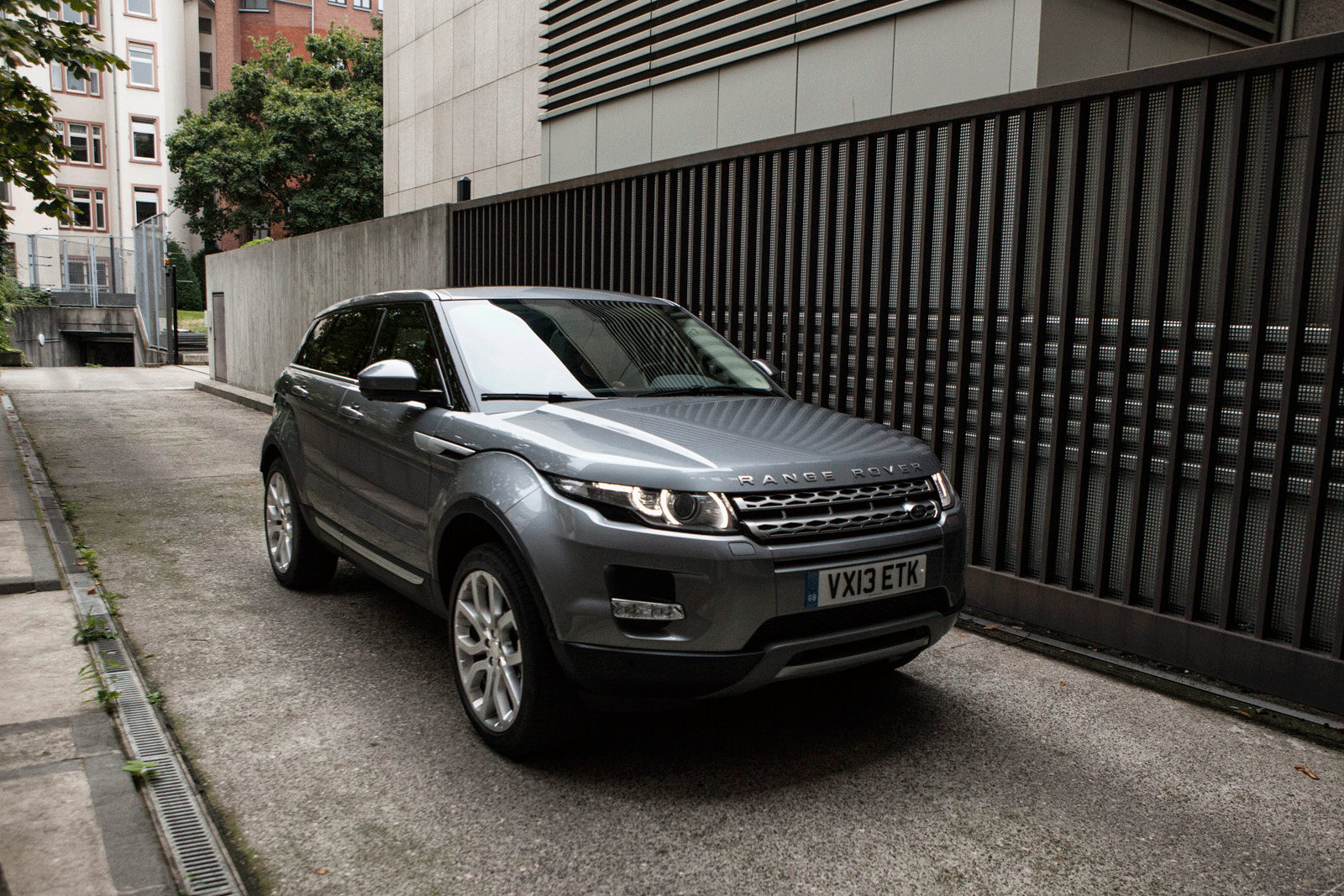 The technology at Land Rover in general has improved greatly from my high school years, when my friend's Range Rover landed in the shop every other month. I found the 8-inch, high-resolution color touchscreen in this Evoque easier to use than most for programming the navigation and Bluetooth; the 11-speaker Meridian sound system worked to full effect, weaving sonic layers of Betty Who and Kendrick Lamar.
Maybe I even played some Jason Aldean. Because some days all you want to do is drive your Range Rover around town and listen to country.
After all, once you start going by the name Slim, sympathy for cowpoke tunes comes naturally. Just don't tell anyone. 
Before it's here, it's on the Bloomberg Terminal.
LEARN MORE