Nike Plans to Add 10,000 U.S. Jobs If Trade Deal Passes
Margaret Talev and Matt Townsend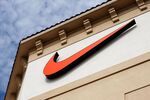 Nike Inc. and its partners will create as many as 10,000 U.S. manufacturing and engineering jobs over the next decade if Congress approves fast-track trade legislation and a Trans-Pacific Partnership trade agreement is finalized, according to the company.
Nike, the world's largest sporting-goods maker, made the announcement Friday, hours before President Barack Obama is to speak at the company's Beaverton, Oregon, headquarters.
Obama is promoting the trade agreement and fast-track authority, which allows for an up-or-down vote on trade deals that have been negotiated by the president, as a way to expand U.S. exports and jobs. Obama has yet to persuade many members of his own party to support his view, including lawmakers whose votes he needs in Congress.
Obama's alignment with Nike has drawn criticism from free-trade opponents who say the company has a record of paying low wages to overseas laborers.
In an interview with Bloomberg TV on Friday, Nike Chief Executive Officer Mark Parker said that the company was aiming to manufacture products in the U.S. regardless of TPP becoming a reality. The trade deal would, however, help the company speed up those plans because it would use the savings on tariff reductions to invest in the U.S., Parker said.
"This will shorten the time frame," Parker said.
Manufacturing Process
Nike has been investing heavily in taking costs out of its manufacturing process by introducing more automation. This could bring down expenses enough that producing shoes in the U.S. to be sold locally would make sense, instead of shipping them from Asia. It could also help the company to push more into personalizing products, Parker said.
The company is looking to the TPP to reduce, or eliminate, tariffs on goods imported from Vietnam. And for good reason. Last year Nike sourced 43 percent of its shoes there, making it the company's biggest supplier -- even more than China, which was second at 28 percent. China and other large Nike suppliers such as Indonesia and Thailand are not part of TPP.
Engineering Jobs
Nike, which has 26,000 U.S. employees, said in a statement that if the trade package goes forward, footwear tariff relief will accelerate its U.S. investment in developing new manufacturing methods and a domestic supply chain.
Nike didn't say how many of the 10,000 manufacturing and engineering jobs would be created by the company versus its partners. In addition to expanding its own staff, Nike said it may indirectly create 40,000 supply chain and service jobs over a decade.
"It's important for us to be part of the conversation" on TPP, Parker said. "For Nike, it gives us the opportunity to create jobs because of the savings we anticipate that will be part of TPP."