politics
Women on the Twenty Campaign Aims to Chase Andrew Jackson Off the $20 Bill
Candidates to replace the former slaveholder include abolitionist Harriet Tubman.
By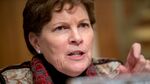 Children often learn to count with coins. One and one pennies is two, five makes a nickel, and 10 make a dime. I remember rubbing the side of a sharp pencil, as a small child, onto paper stacked over coin silhouettes, and learning the name of the faces: Abe Lincoln, Thomas Jefferson, Franklin Roosevelt. Then we graduate to George Washington, who gets the quarter and the dollar bill.
The portraits on our bills, U.S. national banknotes, include eight presidents, two Treasury secretaries, and Benjamin Franklin, who is nothing so much as national treasure. In all, 11 men. These faces on paper currency have not changed since a "blitz of portrait selections in 1928," to quote the Washington Post. That's when Andrew Jackson was put on the $20. (He replaced Grover Cleveland.)
Lately, there has been a push to put a woman on the bill. Barbara Ortiz Howard, a 60-something "dynamo" who owns an exterior-restoration business in Mount Vernon, N.Y., got to thinking on the matter three summers ago, and with her friend Susan Ades Stones, a journalist, launched a campaign to put a woman on the twenty by 2020—100 years after American women gained suffrage. (They picked the twenty to reinforce the importance of this anniversary, and because "Bloody Bloody" Andrew Jackson—a slaveowner who engineered a mass migration of Native Americans that became a death march— seemed a strong contender for removal. Especially because he opposed paper currency and central banking. And especially if the replacement were an African-American, or a Native American.) Their organization, Women on 20s, blasts the dictum, "A woman's place is on the money." It is narrowing down which woman it should be, and has received nearly 600,000 votes across the country. Word of mouth has been strong, and coverage impressive. The movement has reached as high up as Congress.

On April 14—Equal Pay Day—Senator Jeanne Shaheen, a Democrat from New Hampshire, introduced an official Women on the Twenty Act into Congress. "I wish I could take credit for it," Shaheen told me Tuesday in a phone interview. "But it's part of a grassroots effort. We saw it online," she said, and saw "no reason to change the good work that they've already done."
Shaheen continued, "We thought maybe if we introduced legislation we could help to move the idea."
Getting a woman on an American banknote does not require Congressional involvement—it's up to the secretary of the Treasury, as Shaheen acknowledged. "It would not require a vote of Congress, or the president." But it would "advance the discussion."
"Symbols are really important," she said. "The fact that we don't have any paper currency that has women on it is a message about what we value. If you look at the early history books, they talked about all the contributions of George Washington, Benjamin Franklin, John Adams. It took a long time to start talking about Abigail Adams, Martha Washington, the women who were equally important to the early years of this country."
On April 22, Shaheen passed out fake $20 bills with a woman's silhouette on the Senate floor, a means to gain support:
To date, she has nine cosponsors in the Senate, all Democrats, and mostly women: Dianne Feinstein of California, Mazie Hirono of Hawaii, Amy Klobuchar of Minnesota, Tammy Baldwin of Wisconsin, Sheldon Whitehouse of Rhode Island, Claire McCaskill of Missouri, Brian Schatz of Hawaii, Kirsten Gillibrand of New York, and Patty Murray of Washington. The bill has been read twice and referred to the Committee on Banking, Housing, and Urban Affairs. Shaheen told me she's had support "on both sides of the aisle," but a Republican cosponsor has yet to sign on. (Shaheen has approached Senator Kelly Ayotte, New Hampshire's junior senator and a Republican, according to the New Hampshire Union Leader. Ayotte is reviewing the bill.)

More than once, Shaheen told me that the pitch captivated the imagination of young girls she met with in Nashua, and older girls, too. Shaheen said a woman that she knows through construction work she and her husband undertaking told her she'd learned about the campaign from a friend, who informed her the senator a part. "It's been interesting talking to people I see on a regular basis who are not political," Shaheen said. "One of the things that the online effort has done is to create a lot of excitement."
But is this a pipe dream, I asked, a more reasonable, women's version of the gestural, ongoing, vote to repeal Obamacare? No, she replied, and told me she believes. "This is an idea whose time has come."
Shaheen has not discussed the matter with President Barack Obama, she said. But there's reason to hope he might support it. In remarks last July in Kansas City, Obama said, "a young girl wrote to ask me why aren't there any women on our currency, and then she gave me like a long list of possible women to put on our dollar bills and quarters and stuff—which I thought was a pretty good idea."
On Monday, Women on 20s announced a final push for votes before approaching the White House with a formal request to green light a Treasury redesign of the $20 before Mother's Day as a deadline. The final four contenders are Rosa Parks, the African-American woman who helped initiate the civil rights movement by refusing to follow racist segregation laws; Harriet Tubman, the African-American abolitionist who was born into slavery in antebellum Maryland; Eleanor Roosevelt, the first lady of the United States who championed women and human rights; and Wilma Mankiller, the first female chief of the Cherokee Nation. (Vote here!) Shaheen told me that one woman she likes to imagine on the bill is Frances Perkins, the first woman appointed to the U.S. Cabinet and the longest-serving secretary of labor. "I think it would be great to have someone who actually served in government," she said. (She added that the motion was about recognizing women, not about "discounting Andrew Jackson's contribution to the country."

Congress's timeframe, as usual, is slower than that of online referendums and petitions. Shaheen's measure may require patience. But there's time. America is still waiting, after all, for its first female president.
Shaheen sees this motion as part of a feminist cause. "I have three daughters, I have two sisters, and three granddaughters. I want to see a time when we don't have to worry about whether there's a woman on the 20, or whether we've got an equal number of women in Congress, or when we have equal pay for equal work. My goal is to get to a time when that's no longer an issue. We've had so many women who have broken the glass ceiling—that's true for women in Congress. But two thirds of women are working equal wage jobs, we still don't have maternity leave for women who work in the federal government. It is long past time for us to address these issues."
In her mind, visibility has something to do with parity. Shaheen said, "Our currency is a reflection of, literally, what we hold dear."

Before it's here, it's on the Bloomberg Terminal.
LEARN MORE