Photographer: Andrew Harrer/Bloomberg
Twitter CEO Dick Costolo Q&A: What to Do When People Say 'You Suck'
A background in improv comedy helps
and
Twitter Chief Executive Officer Dick Costolo has had a rough couple of years, taking the company through an initial public offering and shuffling his management team to deliver on high expectations of user and sales growth. Last week, Twitter reported revenue that missed analysts' projections for the first time, causing its stock to plunge.
Even as Wall Street scrutinizes his leadership, Costolo is in good spirits. He sat down with Bloomberg Television's Emily Chang and explained his philosophy for dealing with criticism while leading a company. Here's a portion of their conversation from Studio 1.0, edited for clarity.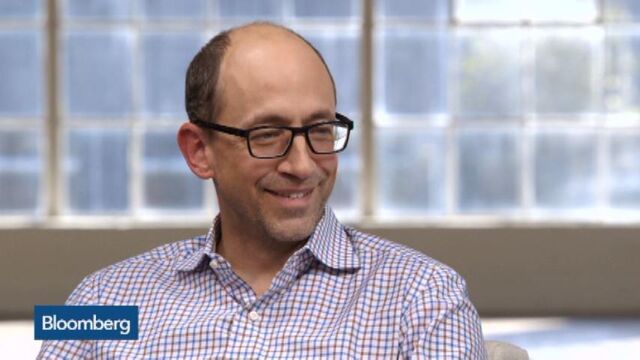 You've had five product heads in five years since you've been CEO. Why is it hard to find a product head for Twitter? The right product head?
Costolo: It's very important to me to always be thinking about whether this is the right team for the company right now, and I tell my managers all the time that your job is to improve your team, not defend your team. One of the reasons I'm so proud of and so excited about the team we have right now is because I truly believe it's the best possible team for this company at this moment. And I feel like we've done everything necessary and made all the hard choices we've had to make to put this team together.
So how long is this team going to last?
Well, I don't know. I mean, you can't ever say to yourself, "This is the exact team for the next n days or months or years." You have to be evaluating these things constantly. What you can't do is leave the pitcher in too long, you know? You always have to be evaluating whether this is the right team at this moment.
So you mentioned the guys in the front row at the improv comedy show when you were a stand-up comedian, saying, "You suck."
Heckling you. "You suck." Yeah, not just "You suck." "You suck. Get off." Keep in mind that that was three minutes into a one-hour show. It didn't get better, by the way.
That leads me to you in one of the most high-profile and most scrutinized jobs in the world. Some people say—
"You suck. Get off."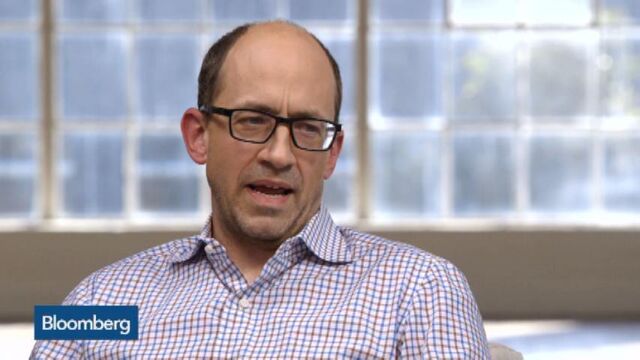 Exactly. How do you deal with that? How do you and your team deal with that? And how do you as a person deal with that, when people say you should be fired?
You know,  I remember telling my kids—I got invited to do something a couple years ago, and my daughter, I think, said like, "Oh, you should totally go to that." And I said, "Well, I don't think I'm going to go," because I got invited to it because of what I am, not who I am. I got invited to it because I'm the CEO of Twitter, not because I'm Dick Costolo. So I've always tried to make sure I never pay too much attention to the "CEO of the year" stuff, because the "worst CEO of the year" stuff is right around the corner.
And I therefore don't get worked up or really, frankly, care too much when people say those things. In fact, I've had to make myself care a little bit about them only after I started realizing: Oh, it could affect recruiting if people start thinking, "Well, I want to go to Twitter, but what if Dick's not there tomorrow and everything changes?" So I have to make myself pay attention to that, and talk to people we're trying to bring into the company, and say, "Look, that's just not the case."
I mean, I'll tell you, my daughter at the end of 2014, she texted me, "Dad, I have bad news and good news." I said, "What's the bad news?" She goes, "The bad news is this article says you're one of the worst five CEOs of 2014." "OK, what's the good news?" "You're No. 5. The good news is you're No. 5." So I view that as a lesson that I've taught them, hopefully, about how to not get too carried away one way or the other about these things.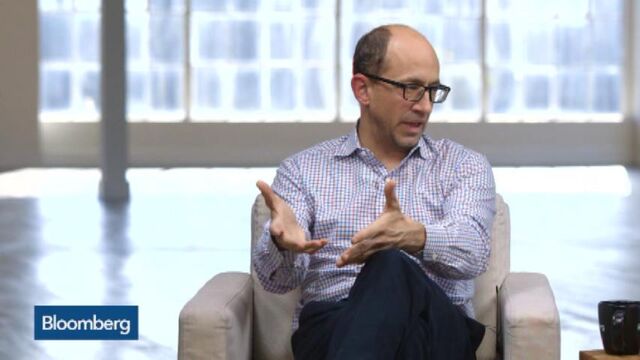 Given that you were a founder yourself, how does not being a founder of Twitter affect your ability to lead?
Jack Dorsey can sit here, and you can ask him, "What were you thinking about when you first invented Twitter?" You can't ask me that same question, 'cause my answer is, "I didn't invent Twitter."
I think that you can be a nonfounder CEO and have real, thoughtful opinions and even certainty about where something needs to be taken. That's helpful to the company. I mean, I can tell you when Jack saw Vine and loved it—and knew it was right, right away, and brought it to me—and talked about it, we were both like, "We have to do this."
I felt the same way when someone on my corp-dev team came to me and talked to me about Periscope. Right away it was, "We have to make that part of the company."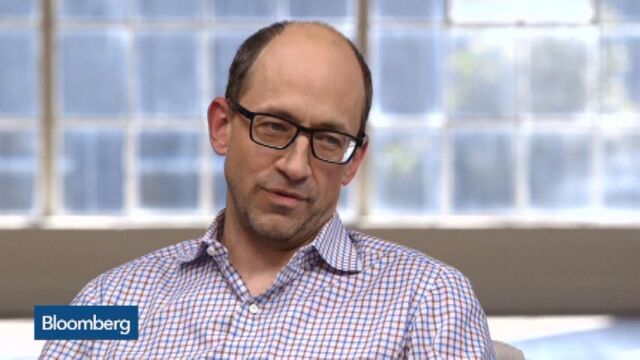 So what's next for Dick Costolo?
I'm doing what I'm doing. When I grew up in Detroit, I was very much about: I'm taking life as it comes to me. I'm a big, big proponent of living in the moment and not getting too caught up in the past, and not thinking too much about, you know, where am I going to be two years from now.
I just think that's not a good way to live. And sometimes, like in the case of Ev [Williams, a Twitter co-founder], you know, DMing me and saying, like, "Will you come and [take over at Twitter]?" Making a decision to do that, I think that's a good and fun way to live. And I try to teach my kids to think about it the same way.
It's a good way to be if you're the CEO of Twitter. It's all about the moment.
I think the way we raise our kids and education in the U.S., etc., is you're constantly trying to, like, "I have to do this to get into this school. I have to do this to get an A. I have to get this score to do X." And you're constantly being trained to meet and exceed expectations.
And then you go out in the world, and there aren't any expectations. There's just life. And so trying to teach my kids to—life isn't about always meeting and exceeding expectations. It's about being present. For yourselves and for your friends. I think that's—those end up being great people.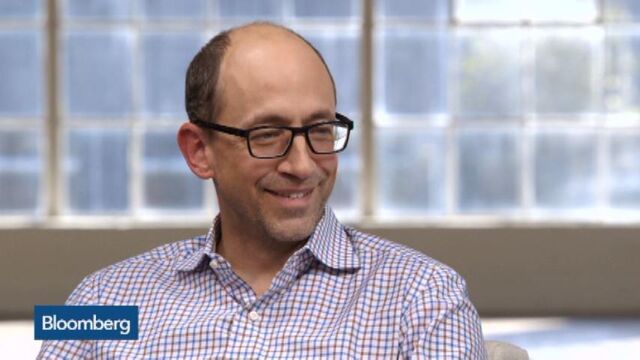 Watch Chang's full interview with Costolo on Bloomberg TV's Studio 1.0 at 8:30 p.m. ET and PT Thursday, May 7, or stream it at bloomberg.com/tv.
Before it's here, it's on the Bloomberg Terminal.
LEARN MORE