Chanos Says He's Betting Against Shell, BG Group, Chevron
Kelly Bit, Simone Foxman and Saijel Kishan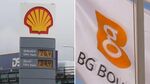 Jim Chanos, founder of hedge fund Kynikos Associates, said he's betting against shares of Royal Dutch Shell Plc and BG Group Plc because of poor prospects for producers of liquefied natural gas.
"This is a disaster waiting to happen," Chanos said at the SkyBridge Alternatives Conference in Las Vegas on Thursday, adding that he was also wagering against Chevron Corp.
Chanos said that demand for LNG has been flat for the past few years and capacity is going to "skyrocket."
Shell agreed in March to buy smaller rival BG for $70 billion in the oil and gas industry's biggest deal in at least a decade. Chanos, who predicted the collapse of Enron Corp. in 2001, said earlier Thursday that he was shorting oil majors.
The companies face problems in replacing their reserves because they operate in "very difficult and expensive costly places," Chanos said in a Bloomberg Television interview with Erik Schatzker and Stephanie Ruhle. "The majors have gone down a lot and we've covered some of our shorts in the first quarter but the stocks have all snapped back quite nicely and we're looking again in this area."
Kynikos, based in New York, had about $2.5 billion in assets, including leverage, at the end of February, according to a regulatory filing.
Lachlan Johnston, a London-based spokesman for BG Group, wouldn't comment on the statements by Chanos. Kurt Glaubitz, a spokesman for San Ramon, California-based Chevron Corp. declined to comment.
Shell spokeswoman Kelly op de Weegh deferred to comments made by Chief Executive Officer Ben Van Beurden and Chief Financial Officer Simon Henry when Shell announced the agreement to buy BG last month.
"Shell's LNG sales have already grown substantially in recent years, up 40 percent since 2010," Van Beurden said then. "The BG portfolio will also bring important, new LNG optionality into Shell."