Cratejoy Builds a Web Store for Monthly Subscription Retail
The box-a-month business model is about to get meta
By
There is a monthly subscription service for survivalist supplies called BattlBox, but one might never know about it until it's too late.
There are similar options for ferret toys, young-adult fiction, and belly-dancing trinkets, to say nothing of sex gear.
Today, the esoterica of the box-of-the-month business model will become much easier to find. Cratejoy, an Austin, Tex., software company, is launching a marketplace of sorts where consumers can search for, filter, and subscribe to an ever-expanding catalog of monthly retail offerings, such as Sockwork (socks), Athletic Foodie (trail mix etc.), and A Little Bundle (organic baby gear).

It's a natural step for Cratejoy, a startup that handles shipping, financial transactions, and inventory management for companies looking to start a subscription service. Since launching in October, Cratejoy has set up 5,000 merchant accounts, according to Chief Executive Officer and founder Amir Elaguizy.
"We've seen this explosion in new verticals, but how are you going to find the cool, new subscriptions that don't fit neatly in any categories?" he says. "We're putting them all together."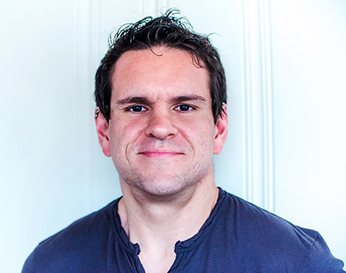 Elaguizy says only about 10 percent of Cratejoy clients have incumbent businesses; most use his company and its 21 employees to start selling things for the first time. The median monthly cancellation rate among Cratejoy companies is around 12 percent, although the new catalog site will feature a prominent "cancel" button, as well as a "skip a month" option.
Cratejoy has raised $6.2 million in two rounds of seed and venture funding. The last round, for $4 million, was led by Charles River Ventures and included Andreessen Horowitz. (Bloomberg LP, which owns Bloomberg Business, is an investor in Andreessen Horowitz.)  
In truth, the box-of-the-month business model already feels tired. Sure, it's amazing for customer retention and forecasting revenue, but on the shopping side it can be annoying and arduous. Besides such standout successes as Dollar Shave Club and Barkbox, the segment hasn't launched many properties that truly disrupt more mainstream retail. Elaguizy said monthly churn rates on expensive clubs are approaching 50 percent.
Where the model seems to make the most sense is in consumer commodities, as well as much quirkier categories that speak to people's passions. In other words, there's a fat head for razors and dog treats and a long tail for ferret toys. Thanks to Cratejoy, we will now see just how long that tail is.