Ackman Says He'd Have to Think Hard Before Next Short Bet
Madeline McMahon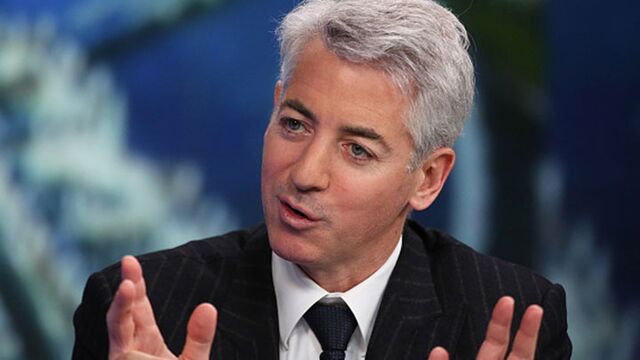 William Ackman, who runs $20 billion Pershing Square Capital Management, is hesitant to take on another short campaign after Herbalife Ltd. because it's not a productive use of time.
"I would have to think very hard before doing another public short," he said in a Bloomberg Television interview with Stephanie Ruhle at the Sohn Investment Conference in New York on Monday. "There are easier ways to make money."
Ackman has bet against Herbalife since 2012, accusing the nutrition company of being a pyramid scheme. He's going to continue the campaign, he said, and expects the company to have a bad quarter when it announces earnings Tuesday. While betting against companies has a public good, it takes too much effort, the hedge fund manager said.
Ackman commented on why he won't target Berkshire Hathaway Inc. and Pershing's investment in Fannie Mae and Freddie Mac. The billionaire also discussed his recent purchase of a penthouse in luxury skyscraper One57 for about $90 million.
"I bought it at a very attractive price, believe it or not," he said.
Ackman said he paid about $6,500 per square foot for the apartment. Units in Vornado Realty Trust's 220 Central Park South are priced at about $10,000 per square foot, Ackman said, meaning he's "already 50 percent in the money." Ackman said he bought it as an investment and won't live in the apartment.
Pershing Square generated $4.5 billion for his clients last year, more than any of his rivals, according to a report. He profited on investments including drugmaker Allergan Inc. and Canadian Pacific Railway Ltd.
The fund has posted a 6.5 percent gain this year through April 28 in its publicly traded fund.
Before it's here, it's on the Bloomberg Terminal.
LEARN MORE