Summer Travel 2015: The Nine Best Places to Go
The 10- to 14-day vacation guide: From the Great Barrier Reef to the Trans Siberian Railway
By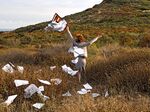 For all the talk about summer Fridays and long holiday weekends, Americans don't take enough days off. This year, why not blow your vacation time on an epic 14-day trip? It's easier in the warmer months, when productivity stalls anyway. Here are nine incredible destinations worthy of the commitment. 
Culture-Dive in Northern Italy

Milan, long dismissed as a commercial center, gets snubbed by nonfashion folk in favor of the more picturesque Venice and Rome. No longer! To host an estimated 20 million visitors for the 2015 World Expo, running May to October, Italy's style capital built a 490-acre mini-city with a lake, an amphitheater, and a series of dramatic pavilions where 145 countries will explore themes of food and sustainability. (The U.S. delegation will feature a food truck park and rooftop cafe.) The city's also completed several other urban renewal projects, from sprucing up the Duomo to restoring canals in the charming Navigli District to overhauling La Darsena, a formerly crumbling harbor. Milan's no longer ugly, but it's still nothing compared with the rustic glory of Lake Como, a little more than an hour's drive from town or an easy 36-minute ride on the EuroCity train line ($14). Tour the lake on a motor yacht ($215) to see the village of Bellagio and the wooded Isola Comacina, along with the 12th century architecture of Villa del Balbianello.
Stay here: In Milan, spring for the recently reopened Excelsior Hotel Gallia (excelsiorhotelgallia.com; starting at $400 per night), a 1932 palace with futuristic décor. In Lake Como, sleep at the Grand Hotel Tremezzo (grandhoteltremezzo.com; starting at $430 per night with breakfast), a shoreside art nouveau manor built in the early 1900s.
Airbnb in Budapest

If you want to travel throughout the countries of Eastern Europe, you can't do better than to temporarily base yourself in Hungary's capital: Rents start at about $300 a month in most central neighborhoods. The city is highly livable, with modern bars hidden in ancient ruins and a spa culture that dates back to the Romans' thermal baths. Book a full-day pass and 60-minute massage ($72) at Gellert Baths and Spa—opened in 1918, it looks like a cathedral inside—or head to the fancier Four Seasons Budapest to get a massage with Hungarian mud ($206 for 90 minutes). On the weekend, go out of town using one of the many low-cost carriers to zip across the border for as little as $100. Vienna, an hour away, has been reinvigorated with stylish spots such as Hotel Sans Souci Wien (sanssouci-wien.com; starting at $276 per night), decorated with art by Roy Lichtenstein. Belgrade, Serbia, also an hour away, has a young population that congregates at electronica clubs such as Opservatorijum. Then there's Prague, the city that spawned a million backpacker fantasies. It's just as pretty as Paris but half the price and less than two hours from Budapest.
Stay here: For short stays, you're best off trolling Airbnb to see what's available. Try to stay in District VII, once the Jewish enclave on the Pest side of the city and now rapidly gentrifying.
Brag About Going to Cuba

With the U.S. restoring diplomatic relations, now's the time to get in before everyone else. But you can't just hop on a flight to Havana. The easing of restrictions means any American may visit, but trips must fall into 1 of 12 purposes: Seeing relatives, studying, and participating in professional sports all count; sadly, tourism doesn't. The easiest workaround is to book a government-approved tour through a licensed operator. The South America specialists at Latour have created a good nine-day package, departing from Miami (latour.com; $4,449 per person, including airfare). After a 50-minute flight you'll land in Havana and check into an oceanfront hotel such as the Meliá Cohiba. While in the capital, take walks through Old Havana (a Unesco World Heritage site), gawk at cars that would make Don Draper jealous, tour El Morro castle, and enjoy a night of bossa nova at the Buena Vista Social Club. You'll also go on an excursion to Finca Vigía ("Lookout Farm"). It was Ernest Hemingway's winter home and still houses his 9,000-book library and the typewriter he used to write some of his most famous works. Spend two nights in Cienfuegos, a rum-loving colonial city known as Cuba's "Pearl of the South," and take a day trip to Trinidad, the center of the nation's cigar industry.
Stay here: Latour chooses the hotels depending on availability; most are three- or four-star properties.
Party in Grown-up New Orleans

A decade after Hurricane Katrina, the city has emerged with a cleaned-up French Quarter and a more creative take on the beaded debauchery that once made it popular. It's still a cheap place for laid-back types to live; most of them congregate around Bywater, the city's answer to Brooklyn. As the humidity rises, cool off in the pool at the Country Club, a bar in one of the area's many converted mansions. Or uncork a bottle of rosé and enjoy a cheese plate in the garden of Bacchanal, a wine store that plays live music outside. As you head toward downtown, you'll notice the $200 million renovation of the South Market District, which will soon be teeming with luxury residences, retail, restaurants, and entertainment. In March the New Orleans Jazz Orchestra opened a high-tech venue in a former abandoned department store. And, as of late April, every bar is blissfully cigarette-free.
Stay here: The new Le Méridien (lemeridienneworleanshotel.com; starting at $139 per night) is a chain, but it's brimming with pretty midcentury furniture, and it's just a short walk from the French Quarter.
Eat Everything in Mexico City

Cradled by the mountains of Mexico's central highlands, the metropolis is high enough in the clouds that the temps rarely rise above 80F. Stay safe and satiated by focusing your trip on three vibrant areas: trendy Condesa, artsy Roma, and sophisticated Polanco. In the last one, make sure to book a few weeks ahead for dinner at Pujol, consistently ranked the best restaurant in Mexico and one of the best in the world. Chef Enrique Olvera, who expanded to New York in 2014 with the restaurant Cosme, blends traditional ingredients such as corn masa and pork al pastor with modern preparations. For a more low-key meal, try Rosetta, which puts you at ease with pastas and chorizo-crusted fish in an elegant interior. Near the end of your trip, get back in fighting shape by taking a day trip to the Teotihuacan Pyramids, about an hour's drive north. Hiking to the top of the ancient monument, you'll get a view of the entire region. More experienced climbers should also scale the dormant Iztaccíhuatl volcano, the third-highest peak in the country, about an hour south of the city ($48 for a full-day tour with a guide).
Stay here: Sleep at boutique hotel Las Alcobas (lasalcobas.com; starting at $271) and raid the free minibar for Mexican candies, juices, and snacks such as dried mango with chili powder.
Stargaze—and Ski—in Chile

With the recent opening of the largest telescopic astronomy project in the world—the Atacama Large Millimeter/submillimeter Array, or ALMA—the more desolate regions of the skinny South American country have become popular among astronomy geeks. And because the seasons are flipped in the Southern Hemisphere, you can spend the days skiing while it's sweltering at home. Some of the best trails can be found less than an hour outside Santiago, where you should base yourself, as the city's easy to explore by foot, bike, or cable car. Continue on to Casablanca Valley for wine tasting: Pinot noir, sauvignon blanc, and chardonnay grapes all grow abundantly. From there, head to Valparaiso, with its sheer-cliff coastline dotted with Victorian architecture and boho bars (try Hotel Fauna's rooftop spot). Or travel to Patagonia to see the glaciers and granite towers of the rugged Torres del Paine National Park. If you get there at dawn, you'll see the horns of the mountain peaks turn purple, then red. If you want to marvel at some stars, catch a two-hour flight from Santiago north to the Atacama Desert, the world's driest, which offers incredible views of the constellations and terrain that will make you feel as if you're walking on the moon.
Stay here: Start at Santiago's Aubrey Hotel (theaubrey.com; starting at $195), a cozy inn with a piano lounge and fresh mojitos.
Hop on Russia's Trans Siberian Express

The upside to Russia's teetering economy? Visiting is pretty affordable. There's no more authentic way to do it than on the Trans Siberian Express, the longest railway route in the world, crossing some 5,700 miles across two continents. The entire trip takes six days in one shot, but you can—and should—break it up by buying point-to-point tickets. (Prices start at $464 for the whole route at russianrail.com.) If you want to get a sense of the country's dramatic history, fly to central Yekaterinburg to start your ride. While in town, visit the Church on the Blood, where Czar Nicholas II and his family were executed in 1918, along with the 1912 red-brick Opera and Ballet Theatre and the 109-acre "mafia cemetery"—where some infamous 1990s criminals were laid to rest. Then head west to the Golden Ring towns of Yaroslavl and Vladimir, both storybook Russia, with onion domes, gingerbread cottages, and cherry orchards aplenty. The route ends in Moscow, where you should see the Kremlin and Red Square and take in an evening ballet at the Bolshoi Theatre. Finish off with a day or two in St. Petersburg during its "white nights," endless summer evenings where the sun barely dips below the horizon.
Stay here: On the train, of course. Opt for second class, which includes a private cabin with a television and power socket. If you get hungry along the way, try the savory dough pockets and marshmallows made by grannies who have carts outside the stations.
Get Really Tan in Vieques

Eight miles off the coast of Puerto Rico, the island of Vieques is small—just 21 miles long, with no traffic lights—but packed with 40 uncrowded beaches. Look for La Chata, on the north shore, where wild horses run free. By day, go snorkeling at Playa La Chiva ($50 per day with a guide). In the evening, wrangle a table at Coqui Fire Cafe, an islander's take on Mexican cuisine that's famous for its bottled tropical hot sauces and chicken mole enchiladas. Then check out the natural neon light show at Puerto Mosquito, the world's brightest bioluminescent bay, on the southern shore. Each gallon of water holds more than 700,000 microscopic organisms that glow blue-white with every stroke of your kayak paddle ($50 for a tour). It's ideal when there's a new moon. To get to Vieques, fly into San Juan and take a 20-minute puddle-jumper (about $200).
Stay here: Check into the striking El Blok (elblok.com; starting at $175 per night). You can relax there—the hotel features some of Vieques's best local grub and fruity cocktails—or the concierge will gladly book the above tours.
Hike Along the Coast of Oz

Australia's northern states are warm, and the southern states are cool—on the east side of the country, you can experience both. Start in Sydney, taking in surfer-swarmed beaches and enjoying the awesome coffee culture at Brewtown Newtown—with its state-of-the-art filtering system—and other hip cafes. Then rent a car and drive two hours to the Blue Mountains, named for their turquoise haze, created when sunlight filters through oil released by lovely smelling eucalyptus trees. After, head to riverside Brisbane, the continent's most underrated city. It has a thriving gallery scene and the can't-miss Lone Pine Koala Sanctuary. Drive an hour into the hinterlands to spot platypuses in Tamborine National Park. Then proceed to Mackay, where you can lounge with wallabies on the beach. Continue eight hours to tropical Cairns for a daylong boat tour to the Great Barrier Reef. En route you'll snorkel at six locations, have lunch on the water, and scuba dive if you'd like ($118).
Stay here: The eclectic QT Sydney (qtsydney.com.au; starting at $263 per night) is built from two of the city's most historic buildings, the State Theatre and Gowings Department Store building.
Before it's here, it's on the Bloomberg Terminal.
LEARN MORE