Photographer: AJ Mast/NBC/NBCU Photo Bank via Getty Images
Style Guide
Ask Nic: How Do I Not Dress Like a Clown at a Kentucky Derby Party?
Introducing Ask Nic, a column featuring style tips and advice from our resident menswear expert
By

Let me guess—you were in a fraternity? I've found that former members of the Greek system really love a drinking event that masquerades as a sporting event. The Kentucky Derby is essentially the post-collegiate equivalent of a mixer, an occasion that encourages both a thematic dress code and the creation of a signature cocktail. (No judgement, by the way. I'm a Delta Zeta alumna and have been known to require my friends to wear matching colors for Sunday supper at my place.)
So I'm with you in appreciating any excuse to dress up (maybe even dust off my retired string of pearls) and drink muddled beverages out of a highball glass with a straw. And sure, I have some opinions and outfit ideas that will prevent you from looking like a grandmother at a Fourth of July parade.

First, some Derby Day style ground rules:
Seersucker is a suggestion, not a requirement. A full suit of puckered, pastel fabric can be a lot to look at, so try wearing just the pants or the jacket. (This way you're also more likely to avoid wearing the same thing as everyone else.)
Apply that same rule to madras, plaid, or gingham.
If you never wear bow ties, don't start on race day—it will come off as trying too hard. But if you do occasionally put one on for work or a wedding, congratulations on it being your favorite day of the year.
Google "Chuck Bass." Now wear the exact opposite. (Then forget I ever referenced him.)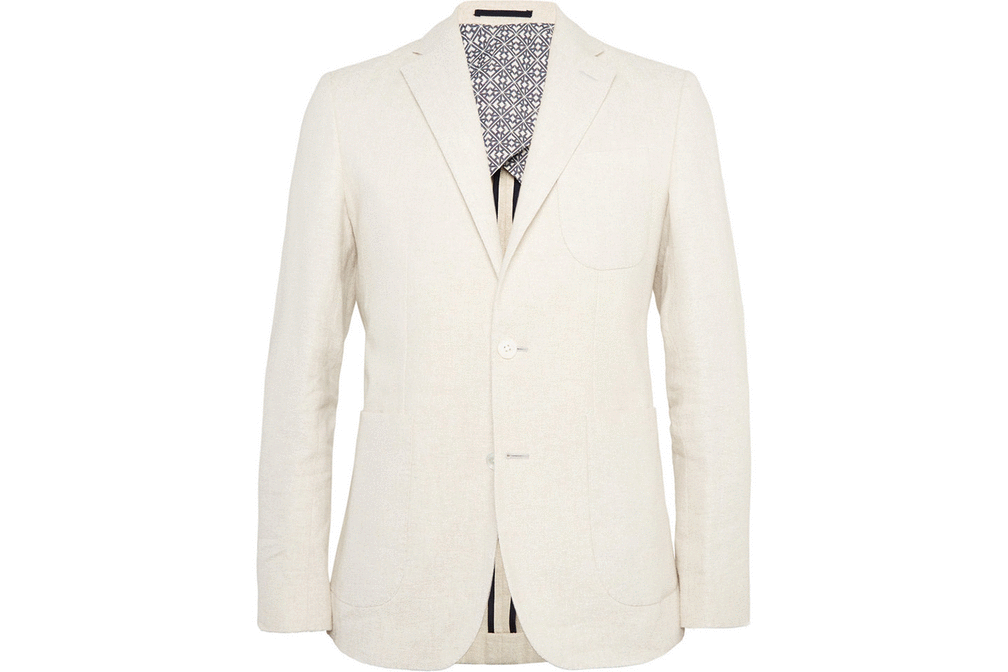 Men: With those guidelines in play, my suggestion for an outfit that's equal parts festive and tasteful is to start with the summertime fabric you want to wear, or highlight, then build backward from there. In the above outfit I chose gingham, in the form of a short-sleeve shirt by Brooks Brothers. Instead of pairing it with a full off-white suit (which can be tricky—and brave if you're anywhere near an outdoor tailgate), I chose a cream, linen blazer by Hardy Aimes and topped off the look with a pair of slim-fit navy trousers by Suitsupply. Sticking to a monochromic palette will allow you to mix and match multiple patterns and textures. For a finishing touch, add a subtle flourish like a bandana-print pocket square by Brooks Brothers.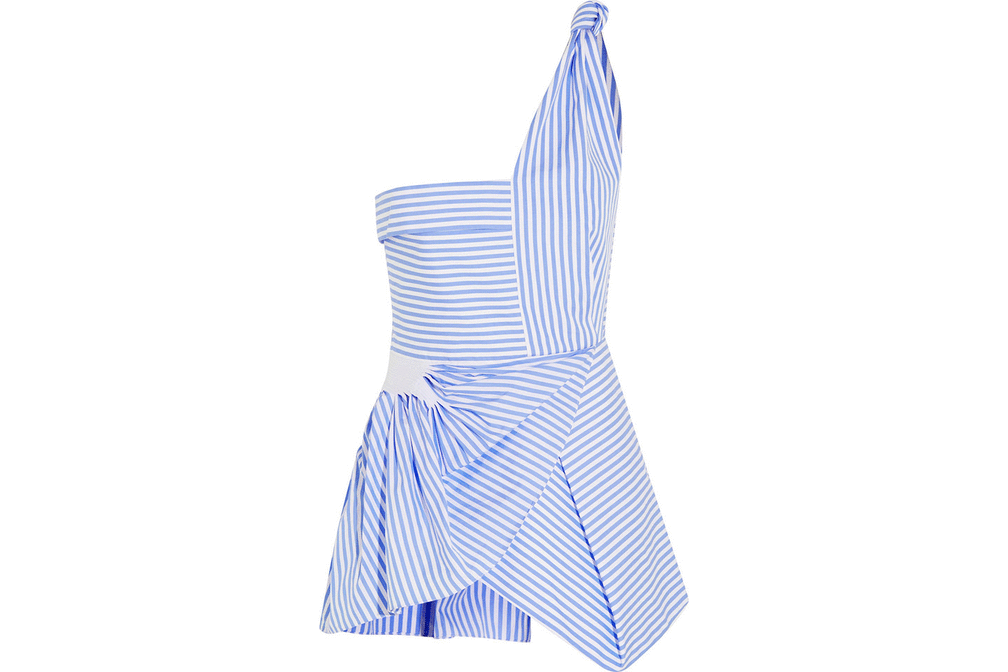 Ladies: I know you're tempted to place all your bets on a floral-print sundress with overly matched accessories—but I challenge you to modernize your look. Culottes, like the above pair by Stella McCartney, worn with a whimsical, yet flattering, top like this asymmetrical one by J.W. Anderson will be a refreshing alternative to another strapless, knee-length dress. But unless you're going to be in Britain, camped out awaiting the birth of the royal baby (and even then)—no fascinators. They might not ruin your hair, but they'll ruin your neighbors' view and my appetite (and I'm really looking forward to those pimento cheese sandwiches). 
Nic Screws is the style director for Bloomberg. Follow her on Twitter and Instagram, or e-mail her any of your fashion concerns or questions at nscrews@bloomberg.net. 
Before it's here, it's on the Bloomberg Terminal.
LEARN MORE