The 7 Biggest Questions Ahead of Tesla's Battery Announcement
by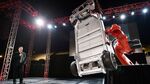 Tesla Motors Inc. will introduce its line of energy-storage products Thursday night at the company's design studio in Hawthorne, California. Select Tesla car owners, utility executives and representatives of the solar industry are among those with invitations. The company will announce both a home battery and a "very large utility scale battery," it said in a note to investors last week. Chief Executive Officer Elon Musk has been dropping hints for weeks, drumming up intrigue about "The Missing Piece." Here's what to look for in the two-part announcement:
1. Who Markets Home Battery?  
Tesla has already installed roughly 300 batteries in California homes through a pilot project with SolarCity Corp., where Musk is chairman. Will SolarCity continue to be the channel to the residential market for Tesla's home battery? Or will Tesla offer its batteries to other solar companies hoping to pair solar and storage?
2. Big Enough for Utilities?
In the utility market, a 1-megawatt system is widely viewed as the entry point for most storage applications. So what does Tesla mean when it says "very large?" "In the battery industry, 5 megawatts or 10 megawatts is huge," says Haresh Kamath, the energy storage program manager at the Electric Power Research Institute in Palo Alto, California. "But for a utility, that's small. If Tesla comes out with a 20-megawatt system, that would be enough to get the utility industry excited."
3. What Will They Cost?
Tesla is betting that its so-called gigafactory, currently under construction near Reno, Nevada, will drive down the cost of lithium-ion batteries when production begins next year. What is Tesla offering homeowners, businesses and utilities in terms of cost? Is the financing through a leasing model?
4. How Long Will They Last?
Batteries can store energy, but as the energy is discharged it ultimately is depleted. How long can Tesla's battery last: two hours, four hours? What's the performance warranty?
5. How Will Tesla Approach Utilities? 
In the utility world, you're typically either a supplier or a project developer. Is Tesla selling its batteries to project developers, or is it getting into project development itself and bidding directly on utility projects? Tesla has yet to announce any utility partners, customers or contracts, but Musk said on the last earnings call that the company has been submitting bids.
6. Is There a Global Market?
With its cars, Tesla built a brand in the U.S. and then moved on to markets in Europe, Asia and now Australia. In the U.S., energy storage is a state-by-state market, with California and New York leading the way with incentives that support the industry. What's the international outlook for Tesla's batteries?
7.  What's With the Name?
The invitation to Thursday's event read "Tesla," not Tesla Motors. Some observers are wondering if Tesla may drop the "Motors" from its name as the company moves beyond cars to the grid.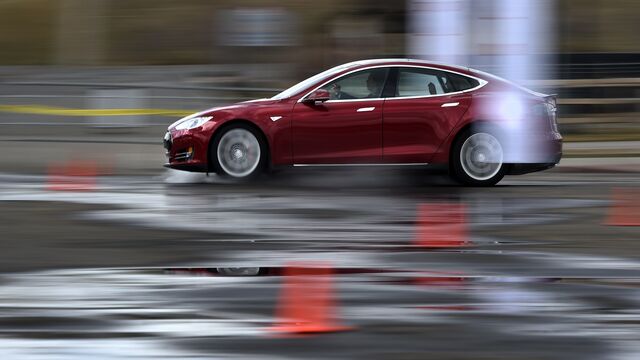 Read this next:
Before it's here, it's on the Bloomberg Terminal.
LEARN MORE