Sanofi Sees Diabetes Sales Shrinking After Lantus Price Cut
Simeon Bennett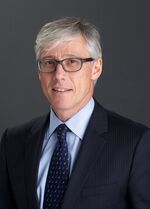 Sanofi, France's biggest drugmaker, said diabetes product sales will probably shrink this year after it cut the price of its blockbuster insulin Lantus in the U.S.
Lantus sales declined 5 percent at constant currencies and dragged down revenue for the diabetes division as gains for other blood-sugar regulating therapies such as Amaryl and Apidra failed to compensate, the Paris-based drugmaker said in a quarterly earnings statement.
The company cut Lantus's price at the start of the year to compete with Novo Nordisk A/S's insulins in the U.S. after saying in October diabetes sales would be "broadly stable" this year. For new Chief Executive Officer Olivier Brandicourt, who took the reins just a few weeks after Lantus lost patent protection, revenue from the insulin and its successor Toujeo will be crucial, analysts said.
"That is slightly worse than previously anticipated," Michael Leuchten, an analyst at Barclays Plc in London, said about the diabetes sales forecast. "That puts a lot more pressure on them delivering on Toujeo."
Sales fell 3 percent at the diabete unit last quarter, a performance that's "indicative of the full-year performance of this division," Sanofi said. The company's long-term forecast, which assumes diabetes sales will be flat to slightly growing through 2018, remains unchanged, the company said.
'No Armageddon'
The stock was little changed at 9:34 a.m. in Paris, trading at 90.88 euros, after declining about 6 percent in the prior two days. Sanofi has gained 22 percent in the past 12 months, including reinvested dividends, trailing a 34 percent advance in the Bloomberg Europe Pharmaceuticals Index.
"There was no Armageddon on the diabetes figures as some feared, and the rest of the numbers were solid," said Philippe Lanone, an analyst at Natixis Securities in Paris. "Investors are reassured."
Earnings in the quarter rose 12 percent to 1.73 billion euros ($1.92 billion), or 1.32 euros a share, Sanofi said. That exceeded the average estimate for profit of 1.17 euros a share among nine analysts compiled by Bloomberg. Sales climbed 12 percent to 8.8 billion euros, also beating estimates.
Sanofi repeated that earnings per share will be stable to slightly growing this year at constant currencies. Foreign-exchange movements, led by the euro's weakness against the U.S. dollar, may add 12 percent to earnings per share, up from a previous estimate of as much as 5 percent.
Cholesterol Target
Brandicourt took the reins this month. His predecessor Chris Viehbacher was fired in October, a day after shocking investors by predicting worse-than-expected diabetes sales.
Brandicourt will be "intensely focused" on the successful introduction of new products including the cholesterol-buster Praluent and a dengue vaccine, which "have the potential to be groundbreaking therapies," he said on a conference call with reporters.
Sales of Lantus, which has yet to face competition from a generic, dropped 5 percent on a constant currency basis to 1.58 billion euros, lagging analysts' forecasts of 1.6 billion euros.
Toujeo, which won U.S. approval in February, garnered 7 million euros in sales. It's too early to tell whether that's promising, according to Leuchten. Analysts predict the drug will amass 140.6 million euros this year, reaching 1 billion euros in 2019.
Tough Act
Still, Lantus may prove a tough act to follow. When the U.S. Food and Drug Administration approved Toujeo in February, it did so without referring to what Sanofi had said was the drug's key advantage in reducing users' night-time dips in blood sugar.
Sanofi expects FDA approval by July 24 for Praluent, which may give it a one-month edge over Amgen Inc. in the race to be first to market with a new class of drugs called PCSK9 inhibitors. Analysts predict Praluent will garner more than $1 billion sales in 2017, and more than $2 billion by 2020. Amgen is suing Sanofi, claiming Praluent infringes its patents.
The FDA yesterday said a panel will review Praluent on June 9 and Amgen's Repatha the next day.
Praluent, Toujeo and the world's first dengue vaccine are among 18 new products Sanofi plans to introduce by 2020, which it said in November could garner cumulative sales of 30 billion euros over the first five years.
Sanofi said it is seeking regulatory approval for its dengue vaccine in six countries in Asia and Latin America where the disease is entrenched.
Brandicourt has visited Sanofi's teams in the U.S. and in Frankfurt, and spent a day with partner Regeneron Pharmaceuticals Inc. He plans to visit the company's operations in China and Japan next month, and start meeting key shareholders to better understand their expectations, he said on a conference call.
Before it's here, it's on the Bloomberg Terminal.
LEARN MORE