Economist Who Called Iceland Crash Quits Danske for Own Business
Piotr Bujnicki and Maciej Onoszko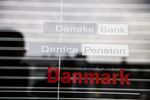 Lars Christensen, the head of emerging-market research at Danske Bank A/S, is quitting to start his own business as a consultant and public speaker.
Christensen, who spent 14 years at the biggest Danish lender, correctly predicted the downfall of Iceland's economy two years before the island nation's three largest banks collapsed in the 2008 global credit crunch, for which he was cited in Michael Lewis's book "Boomerang."
Four years ago he started The Market Monetarist, a blog about changes in economic theory in the wake of the "Great Recession," especially on the role of central banks as they unleashed unprecedented stimulus to rejuvenate stalled growth.
"Since I started my blog, I've increasingly felt that the requests from conference organizers concerned areas outside of what I've been doing at Danske," Christensen said by phone from Copenhagen on Thursday. "I'm leaving Danske but not emerging markets."
Polish tabloid Fakt called Christensen a "Danish vampire," accusing him of "speculating" against the country's economy in 2009, when he forecast, also correctly, the zloty's weakening to a record low. In his latest report from April 21, he predicted the Polish currency to appreciate to 3.95 per euro within three months, compared with 4.025 on Thursday, as the European Central Bank's bond-buying program pumps cash into higher-yielding assets in eastern Europe.
Peter Kjaergaard Nielsen, a spokesman at Danske, confirmed by phone that Christensen was leaving the bank.
"When you work for a think-tank, you say how the world ought to look and when you're in markets, you say how it will be," Christensen said. "I've always been somewhere in between."
Before it's here, it's on the Bloomberg Terminal.
LEARN MORE