Dangers From Trading Algorithms Flagged by Global Regulators
Sam Mamudi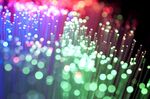 The computer algorithms that dominate trading in global markets need stronger oversight, according to a group of prominent financial regulators from around the world.
"The immediate need for stronger controls is paramount," according to a new report from the Senior Supervisors Group, made up of regulators including the Federal Reserve and European Central Bank. "While it is not possible to eliminate risk entirely, firms should strive to reduce risk by applying strong, layered controls."
By using algorithms to automatically buy and sell assets in tiny fractions of a second, traders are increasing their own risks and boosting the danger for the entire financial system, according to the group. Better communication is a key part of staying on top of the situation, the regulators said.
"Firms should effectively communicate any lessons learned to the entire organization so that controls can be upgraded across trading desks and so that senior management can be sure that trading activity does not result in undue risk to the firm or the financial system," said the group.
The Senior Supervisors Group is comprised of representatives from regulators in 10 countries and the European Union. It periodically issues reports on supervisory issues and risks posed by systemically important financial institutions.
Software that went awry, prompting errant trades, hobbled Knight Capital Group Inc. in August 2012.
While algorithmic trading can be beneficial, it "also increases operational risk at individual firms and across the financial system," according to the note.
"For example, an algorithmic strategy may fail to maintain risk exposure within a specified threshold during volatile market conditions, or fail to return to an allowable risk position," the regulators said. "An undetected failure with one market participant's algorithmic trading strategy can increase, or further transmit, risk to another firm, or to the markets more generally."
Before it's here, it's on the Bloomberg Terminal.
LEARN MORE