technology
Twitter Debt Extends Losses After Biggest One-Day Declines
Jodi Xu Klein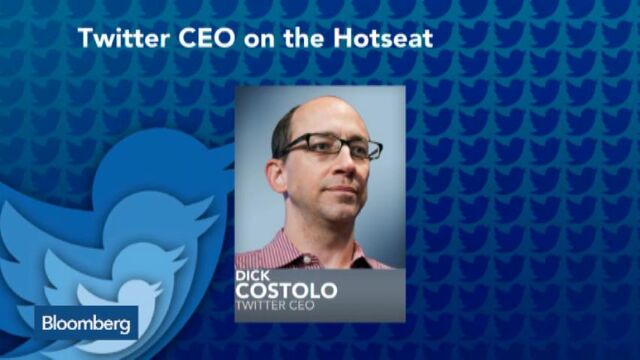 Twitter Inc.'s convertible bonds extended declines Wednesday after suffering their largest one-day drops as quarterly sales missed analysts' estimates.
The micro-blogging site's $954 million of 1 percent convertible notes maturing in September 2021 fell 2.4 cents on the dollar to 90.9 cents at 2:24 p.m. in New York. That follows a 6.8-cent decline on Tuesday, a record drop, according to Trace, the bond-price reporting system of the Financial Industry Regulatory Authority.
The bonds, which now yield 2.55 percent, can be converted into Twitter equity when the shares reach $77.64. Twitter stock fell 8.21 percent to $38.80 at 2:54 p.m. in New York trading.
Twitter's $935 million of 0.25 percent convertible debt maturing September 2019 fell 0.7 cent to 94.2 cents after a 6-cent decline on Tuesday. The conversion price for those bonds is also $77.64.
"Even after the fall of the share prices today, you still have a company with a market capitalization of about $25 billion," said Bill Feingold, co-founder of New York-based Hillside Advisors LLC and author of "Beating the Indexes," a book about convertible bonds, who used to trade the debt at Goldman Sachs Group Inc. "The amount of debt is tiny in comparison so they are well-protected. In this zero-yield world, if you can make a couple of points with a potential to convert, it isn't bad at all."
The San Francisco-based social-media company's first-quarter revenue rose 74 percent to $436 million, missing analysts' average projection for $456.2 million. It also forecast second-quarter sales that were below analysts' estimates and cut full-year revenue guidance to $2.17 billion to $2.27 billion, from the previous range of $2.3 billion to $2.35 billion.
Growth in the number of monthly active members slowed, rising 18 percent to 302 million in the latest quarter, compared with a 20 percent gain in the prior period, even after introducing new products and features to attract more people, Twitter said in a statement Tuesday.
(Updates with comment in fifth paragraph.)
Before it's here, it's on the Bloomberg Terminal.
LEARN MORE