This Silicon Valley CEO Is Reinventing High-Heeled Shoes
Dolly Singh, founder of Thesis Couture, has a multidisciplinary team of designers mulling a structure that's both fashion-forward and foot-friendly
Belinda Lanks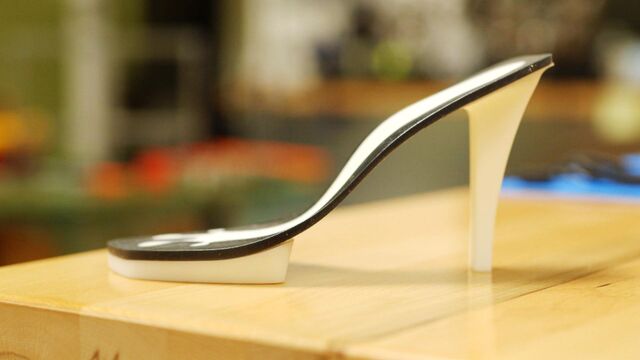 Every day, millions of women invite foot pain by walking in high-heeled shoes. Sure, they accentuate the calf, add height, and create an alluring swagger, but stilettos also wreak havoc on toes, which aren't designed to support the body's weight.
Dolly Singh, a Silicon Valley vet and chief executive officer and founder of Thesis Couture, has enlisted a multidisciplinary team of designers to rethink the high heel with a structure that's both fashion-forward and foot-friendly.
A former recruiter at Oculus VR and SpaceX, Singh knows something about attracting all-star talent. Still, convincing professional engineers willing to take on her high-heel project wasn't easy. "It was really about how I framed the problem," she says. "If you say, 'Hey, I want you help me redesign a high-heel shoe,' that's doesn't sound that interesting."
Instead, she pitched the concept as a structure to support the human body. "I had to be able to align our challenge and our goals with what they think is important and valuable," she says. 
Before it's here, it's on the Bloomberg Terminal.
LEARN MORE