Mylan Raises Offer to Acquire Perrigo to $32.7 Billion
Crayton Harrison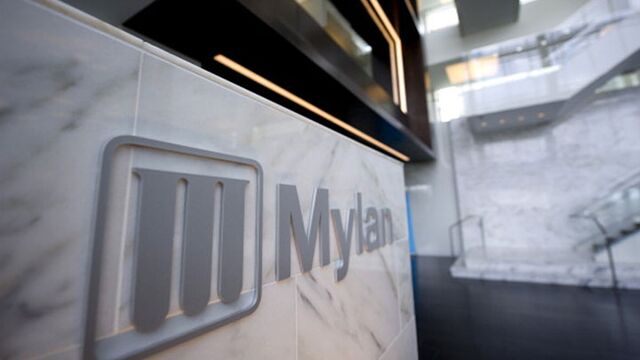 Perrigo Co. rejected Mylan NV's increased acquisition offer of $32.7 billion in cash and stock, calling the offer too low and putting pressure on Mylan to raise the bid further.
Mylan on Wednesday offered $75 in cash and 2.3 shares for every share of Perrigo. Perrigo said that was still below Mylan's original proposal of $205 per share, because the cash-and-stock bid relies on shares inflated by separate takeover interest in Mylan from Teva Pharmaceutical Industries Ltd.
"Today's announcement from Mylan continues to propose a price lower than the previously rejected proposal," Perrigo said in a statement. Wednesday's bid compared with last week's offer of $60 in cash and 2.2 shares.
Perrigo said its shareholders should take no action.
Persuading Perrigo to accept an offer could help Mylan avoid getting bought by Teva. The Israeli drugmaker had proposed a $40.1 billion takeover last week, saying the offer was good as long as Mylan dropped its bid for Perrigo. Mylan rejected the bid, saying Teva is a poor cultural fit.
Perrigo, which makes generic and over-the-counter medicine, had said last week's proposal wasn't as high as it seemed because Mylan's stock had been inflated by Teva's offer. Perrigo pegged the value of Mylan's stock to its closing price of $55.31 on March 10. At that price, the new offer is worth $202.21 a share, or an 8.5 percent premium over Perrigo's closing price Tuesday.
However, Mylan said its offer Wednesday is worth $232.23 a share based on its closing share price on April 8 -- or a 25 percent premium.
Teva spokeswoman Denise Bradley declined to comment.
Consumer Brands
Perrigo shares rose 1.3 percent to $188.82 at 11:25 a.m. in New York. Mylan climbed 1.2 percent to $73.57, and Teva's American depositary receipts rose less than 1 percent to $61.54.
While Mylan gets most of its sales from generic drugs, about half of Perrigo's $4.06 billion in revenue last year came from its consumer health-care division, including store-brand versions of popular over-the-counter medicine like Sudafed and NyQuil, sold in retailers such as Wal-Mart and Walgreens.
Both companies have done deals to move their tax domiciles outside the U.S. to cut costs. Mylan acquired Abbott Laboratories' European assets last year, and Perrigo bought Dublin-based Elan Corp. in 2013.
The love triangle developing between Teva, Mylan and Perrigo is adding to what has already been a record period for mergers and acquisitions in the pharmaceutical industry. Generic-drug makers announced or completed more than $100 billion in deals last year, five times more than any year since
2005. Actavis Plc agreed to buy Botox maker Allergan Inc. for $65 billion in the biggest deal last year.
Mylan is seeking to cement a deal amid speculation that Perrigo could draw interest from other suitors, such as Johnson & Johnson and AmerisourceBergen Corp.
Before it's here, it's on the Bloomberg Terminal.
LEARN MORE