Deutsche Bank Leaves Senior Staff in Dark Over Possible Job Cuts
Ambereen Choudhury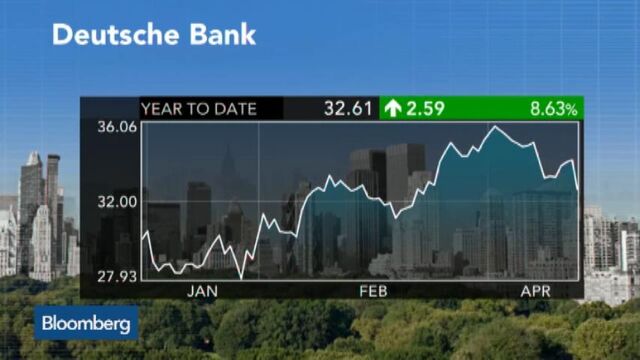 Deutsche Bank AG's senior bankers were left in the dark over possible job cuts following a call with managing directors on Monday afternoon.
The briefing, presented by co-Chief Executive Officers Anshu Jain and Juergen Fitschen, only repeated the firm's public statements that details on how it will shrink will be made available over the next 90 days, according to bankers on the call, asking not to be identified as the discussion was private. A spokeswoman for Deutsche Bank in London declined to comment.
Following a six-month review, and with Jain and Fitschen under pressure to boost returns after missing targets for three years, Germany's largest bank said Monday it's selling part of its Postbank consumer lender and cutting back the investment bank. The shares slid the most in 15 months as investors questioned the lack of detail in the proposals.
"Much as we have sympathy for management being unable to disclose much more given timing and regulation yet to be set, more detail on these elements will be needed at the follow-up announcement," Omar Fall, an analyst at Jefferies LLC in London, said in a note to clients. "This now becomes a key catalyst to regain momentum for the equity story."
The bank has said it plans to reduce leverage by 150 billion euros ($164 billion) at the investment bank by cutting its businesses of long-dated uncleared derivatives and repos, while optimizing rates, credit and the unit servicing hedge funds. The reorganization will cost about 800 million euros.
Before it's here, it's on the Bloomberg Terminal.
LEARN MORE