Worst G-10 Central Banks Show Swedish Guidance Model No Help
Johan Carlstrom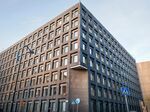 The world's most transparent central bank is emerging as one of the worst in guiding markets.
Sweden's Riksbank, which in 2007 started signaling where it sees its interest rate, is now one of the most inscrutable central banks. Only U.S. and Australian policy makers have bewildered analysts more over the past eight years. That's according to a Bloomberg study of analyst estimates ahead of meetings at which central banks of 8 of the world's 10 most traded currencies changed rates.
Robert Bergqvist, chief economist at SEB AB and a former researcher at the Riksbank, says the bank's "almost naive" way of interpreting economic trends has made it hard for analysts to read its signals. "It's of course not positive if we, in some sense, distrust the way the Riksbank analyzes the world."
The study's results suggest that targeted efforts by central bankers to guide markets may not help at a time when monetary policy is playing a bigger role than ever before in shaping asset prices and economic growth. Sweden's poor performance is notable, given its central bank's status as the world's most transparent in communicating policies.
Spokesman Tomas Lundberg said the Riksbank wasn't available to comment for this article. The bank's efforts to make its intentions clear have been clouded by its focus on household debt growth, which prompted policy makers to keep rates higher than justified by the inflation target alone.
Deflation Bouts
But recurrent bouts of deflation forced the bank to abandon its macroprudential goals and focus unequivocally on reaching the 2 percent inflation target. Its repo rate is now minus 0.25 percent and the bank has started a 40 billion-krona ($5 billion) bond-buying program.
The bank is meeting today to discuss its next rate move, due to be announced tomorrow. Economists surveyed by Bloomberg see a cut to minus 0.35 percent. The krona traded 0.2 percent lower against the euro as of 3:28 p.m. in Stockholm, and is little changed this year.
The bank's most recent measures, and those that preceded it, caught many off guard. According to the Bloomberg study, 41 percent of analysts, on average, failed to predict the Riksbank's rate changes since February 2007, when forward guidance became an official policy. Only the U.S. Federal Reserve and the Reserve Bank of Australia managed to create greater confusion.
The most predictable banks in the study were the Bank of England and the European Central Bank, with analysts misreading signals 28.4 percent and 34.6 percent of the time, respectively. The Fed was unmatched at obfuscation among Group of 10 central banks, with analysts failing to predict its moves 45.2 percent of the time, on average.
Janet Yellen
Fed Chair Janet Yellen presented the Riksbank last month as a cautionary tale as the U.S. central bank considers tightening policy. Critics, including Nobel laureate Paul Krugman, have lambasted the Riksbank for raising rates at the height of Europe's debt crisis in 2010 and 2011, and for then reacting too slowly to stagnant consumer prices.
According to a Bloomberg survey of data published last month, the Riksbank has also made less accurate inflation forecasts than the ECB, the Bank of England, the Fed, Norges Bank and the Swiss National Bank since 2010, after consistently being too optimistic about consumer price growth.
Being Wrong
"Their forward-guidance simply hasn't been in line with reality since they have been wrong on how the economy will develop," said Par Magnusson, chief economist at Royal Bank of Scotland Plc in Stockholm. Part of the reason was the bank's excessive focus on household debt, he said.
In the four years before the Riksbank committed to forward guidance -- from November 2002 until December 2006 -- analysts were better able to read its signals, with only one quarter of those tracking the bank failing to predict its next move, according to the Bloomberg study.
That comparison may be "a bit unfair," according to Knut Hallberg, an analyst at Swedbank AB in Stockholm. He points to the increase in market turbulence and volatility since 2007, which "has made it harder for a central bank in a small, open economy like the Swedish to guide analysts."
Before it's here, it's on the Bloomberg Terminal.
LEARN MORE