Rick Snyder Tempers Talk of 2016 Presidential Run
The Republican says he'll decide in the next couple months.
By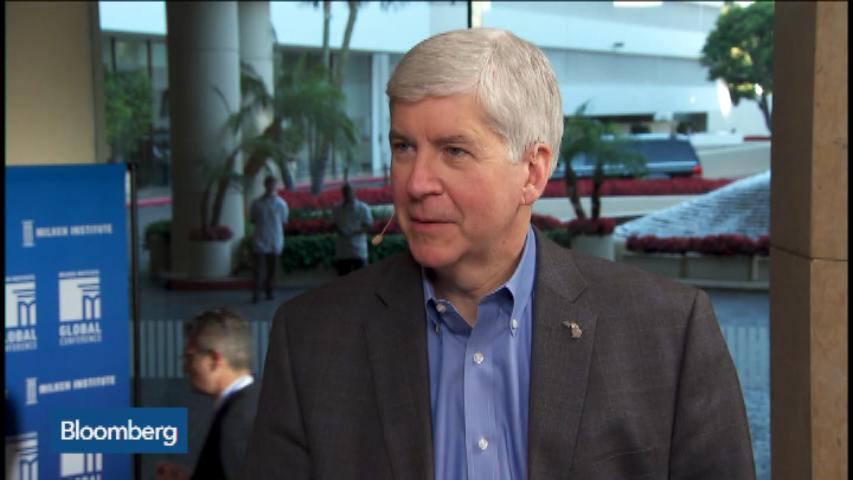 Michigan Governor Rick Snyder said Monday he is not a candidate for the Republican presidential nomination—not yet, at least.
"It's something that I'm watching," Snyder said on Bloomberg Television.
After Snyder attended a Republican Jewish Coalition event in Las Vegas on Friday with other likely and declared candidates, former Senator Norm Coleman told reporters, "He's running." Snyder spokesman Jarrod Agen denied that Snyder had made a decision on the race, according to MLive.com.
Asked Monday for his timeline for making a decision, Snyder said, "Things are moving fairly quickly, but anywhere in the next couple months or so." He said that he's focused on Michigan right now, that the country needs a "problem solver," and that he will base his decision on how his family feels and who else is running. 
He also passed on an opportunity to take a shot at fellow Governor Scott Walker, a likely GOP candidate from Wisconsin. "I never fight or blame with people," he said. "There's a lot of great Republican governors out there. Scott's among them."