Protests Erupt in Baltimore After Funeral of Suspect Killed in Police Custody
by and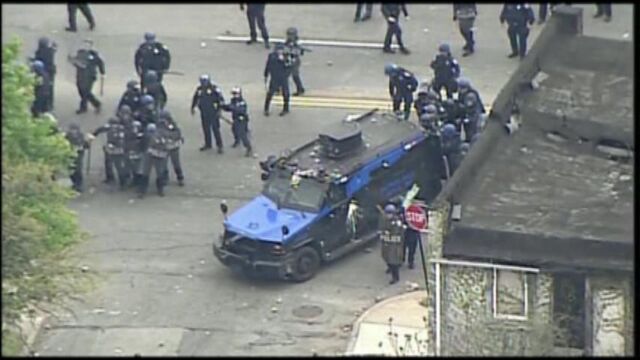 Hundreds of demonstrators clashed with police officers near the Mondawmin Mall in Baltimore hours after the funeral of Freddie Gray on Monday afternoon. The rioters threw bricks and rocks at officers, destroyed a police car and set several fires.

Gray died in police custody after suffering a spinal cord injury earlier this month. His death has prompted several marches and protests in recent days.  The Baltimore Police Department is scheduled to release a report into their investigation of his death to the State's Attorney's office on Friday.
Captain Eric Kowalczyk told the AP that at least seven officers were injured while responding to the confrontation. One of those officers is unresponsive and several others have suffered broken bones. 
A large group of people was captured on television looting a CVS drug store. Other rioters were seen setting a police car on fire.
Before it's here, it's on the Bloomberg Terminal.
LEARN MORE