How Two Fortescue Bondholders Scored Big in Just a Couple Days
Sridhar Natarajan, Nabila Ahmed, Laura J. Keller and Mary Childs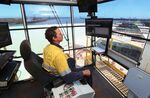 Fortescue Metals Group Ltd.'s $2.3 billion junk-bond sale last week was orchestrated by Franklin Resources Inc. and Capital Group Cos., allowing the U.S. money managers to gain a greater claim on the Australian miner's assets as other investors were left fighting for scraps.
A month after Fortescue aborted a bond offering as a commodities slump spooked potential buyers, Franklin and Capital Group helped lure the iron-ore producer back to the market by agreeing to buy most of a $1.1 billion chunk of securities in a so-called reverse inquiry, according to a person with direct knowledge of the matter, who asked not to be identified because the discussions were private.
The sale allowed the money managers to swap their lower-ranking unsecured notes for secured debt that paid more, according to a second person. It also put them in the driver's seat in negotiating terms while more than 200 other investors bid for the rest of the securities, which were sold Wednesday to yield 10.25 percent.
The deal is frustrating yield-starved investors who lost out on a bigger piece of debt with one of the juiciest yields in the U.S. junk-bond market this year. By Monday, the securities - - issued at a discount of 97.6 cents on the dollar -- had soared to 104.13 cents, according to Trace, the Financial Industry Regulatory Authority's bond-price reporting system. That means Franklin, Capital Group and two other investors that the people said took a small piece of the $1.1 billion allocation reaped an immediate $71.7 million gain in three days.
Outsized Roles
"There are probably ways to make this a fairer process," Tim Anderson, who helps oversee $5 billion as chief fixed-income officer at RiverFront Investment Group LLC, said of new bond deals where big investment funds have played an outsized role in structuring deals. He didn't participate in the Fortescue offering. "This has been a problem for many years now," he said.
Tasha Pelio, a spokeswoman for JPMorgan Chase & Co. in New York, which managed Fortescue's offering as the sole underwriter, declined to comment, while Alison Terry, a spokeswoman for Fortescue, also declined. Franklin money manager Ed Perks said the company doesn't comment on individual holdings. Tom Joyce, a spokesman for Capital Group, which manages the American Funds mutual funds and oversees $1.25 trillion, declined to comment.
Debt Boom
Fortescue, the world's fourth-largest iron-ore producer, came to the junk-debt markets last month in an effort to refinance obligations that have more than tripled to $7.4 billion during the post-crisis commodities boom, according to data compiled by Bloomberg. With slumping demand from China, the commodity's biggest consumer, iron-ore prices have plunged by 59 percent during the past 16 months, pressuring profits and prompting both Moody's Investors Service and Standard & Poor's to lower the company's credit ratings deeper into junk.
By selling securities due in 2022, the company could buy itself time to weather the price declines. The miner had sought to issue $2.5 billion of securities in March to repay $1.4 billion of notes that mature in 2017 and 2018 and to buy back a little less than half of $1.5 billion of securities due in 2019. The plan derailed as iron-ore prices continued their slide and potential buyers demanded more yield than the company was willing to pay.
Fierce Competition
After Fortescue's quarterly update to investors on April 16, in which the miner discussed its plans to cut costs, the company and its advisers started fielding calls from investors including Franklin and Capital Group looking to entice it back to the market, one of the people with knowledge of the matter said. Franklin and Capital Group are Fortescue's two-biggest bondholders, owning more than $500 million each, data compiled by Bloomberg show.
Fortescue's offering underscores the fierce competition among debt investors to land allocations of new issues. More than six years of easy-money policies by central banks have pushed yields to record lows while making high-quality securities increasingly difficult to find in secondary markets. That poses a challenge for bond-fund managers that have needed to invest billions of dollars flowing into their funds amid the stimulus.
After the $1.1 billion that Franklin, Capital Group and the two smaller investors in their group received, the remaining $1.2 billion of bonds issued by Fortescue were allocated to 150 investment firms, said one of the people with knowledge of the deal. JPMorgan had received orders of more than $7 billion for that debt from more than 200 investors, two other people familiar with the marketing said.
Debt Swap
While the company will still use the proceeds to buy back the bonds maturing in 2017 and 2018, it scrapped the plan to hold a public tender for the 2019 securities. Instead, it said in a regulatory statement after the bond sale that it agreed to buy back $450 million of those securities. While it didn't disclose the price it agreed to pay, it's buying them at a discount, the person with direct knowledge of the deal said.
Franklin has been the biggest holder of those notes, with about $192.3 million, or 13 percent, as of Jan. 31, Bloomberg data show. While Fortescue's new bonds surged in the days after the offering, the 2019-maturity bonds dropped the day after the sale, falling to as low as 85.5 cents on the dollar, Trace data show. They traded Monday at 89 cents.
"If I were in the 19s I would be pretty upset as well," Wen Li, an analyst at debt-research firm CreditSights Inc., said in a telephone interview Friday from New York. "Some of the people that I talked to didn't get a call about potentially moving up the capital structure."
Before it's here, it's on the Bloomberg Terminal.
LEARN MORE