politics
Gay Hotelier Apologizes for Letting Ted Cruz Into His Home, as Cruz Decries 'Liberal Fascism'
The hotel klatch that turned into a clash.
By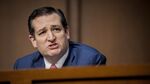 On Saturday night, Texas Senator Ted Cruz gave one of his most passionate defenses of "religious liberty" against a delineated series of threats from progressives and Democrats. He evoked the struggle of Indiana's Memories Pizza–which, at that moment, was a joke line in President Obama's White House Correspondents Dinner speech. He described other businesses that were hounded because they balked at catering gay weddings.
"There is a liberal fascism that is dedicated to going after believing Christians who follow the biblical tenets on marriage," said Cruz, speaking at the Iowa Faith & Freedom gathering in suburban Des Moines.
Cruz did not mention the case of Ian Reisner, a gay hotelier and businessman who co-hosted him for a small, closed-press conversation last week in New York, and had become the focus of a boycott campaign. On Sunday–in anticipation of a protest of his Out NYC hotel–Reisner wrote a Facebook post denying Cruz and all his works.
"I am shaken to my bones by the e-mails, texts, postings and phone calls of the past few days," Reisner wrote. "I made a terrible mistake. I was ignorant, naive and much too quick in accepting a request to co-host a dinner with Cruz at my home without taking the time to completely understand all of his positions on gay rights. I've spent the past 24 hours reviewing videos of Cruz' statements on gay marriage and I am shocked and angry. I sincerely apologize for hurting the gay community and so many of our friends, family, allies, customers and employees. I will try my best to make up for my poor judgement. Again, I am deeply sorry."
Judging by the immediate reaction on social media, Reisner did not calm the waters. While a question to the main boycott group went unanswered, "Boycott Fire Island Pines Establishments & Out NYC Hotel" has continued to share negative commentary and news about Reisner. It cross-posted a commentary on "the lies of Ian Reisner and Mati Weiderpass," which accused Reisner of wanting critics to "just shut up and sip your cocktails while we conspire with Judeo-Christian theocrats to bomb Iran."
The nub of that post, and of other critiques shared by the boycotters, is that Reisner was slow to distance himself from Cruz. In an early statement to reporter Maggie Haberman, Reisner seemed to be aware of his differences with Cruz. "Senator Ted Cruz and I disagree strongly on the issue of gay marriage," he said, "but having an open dialogue with those who have differing political opinions is a part of what this country was founded on."
On Facebook, Reisner's critics have tossed those words right back at him.
"Apology NOT accepted!!" wrote Charles West, a New York theater singer. "You knew EXACTLY what you were doing and with whom you were doing it, Monsieur!"
"Anyone who has heard Ted Cruz speak for one minute knows how virulently anti-gay he is!" wrote Ken Benson, a vocal consultant. "It is a source of great pride to him and hatred of gays is in his DNA. Sorry, it is impossible to believe you are THAT naive. I will never understand homophobic gays!!"
"It is quite simply impossible to believe that you did not understand Cruz' position on gay rights," wrote Peter Pfeffer, a photographer. "You will have to come up with a better excuse than that. Nobody can be that naive or stupid."
"This shows how white cis gendered gay men who have money feel about our movement," wrote Bryan John Ellicott, a supervisor at a center for homeless youth. "Cruz will not help our LGBT homeless youth or our transgender community who are the movement targeted groups in the community. Apology NOT accepted."
Before it's here, it's on the Bloomberg Terminal.
LEARN MORE