Barclays Lifts Bashneft to Buy on Dividend After Russia Takeover
Halia Pavliva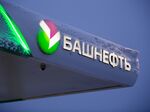 Barclays Plc is the latest to restore a bullish call on OAO Bashneft, the oil producer that Russia took control of last year, saying its pledge to pay a higher dividend makes it stand out among the country's energy companies.
Equity analysts led by Matthew Thomas raised the stock from the equivalent of hold and increased their price target 43 percent to $50. The upgrade followed a similar move by Bank of America Merrill Lynch, which resumed coverage of the stock this month with a buy rating. Both cited the company's dividend outlook as a reason to purchase the stock.
Russia nationalized Bashneft last year, taking the shares held by Vladimir Evtushenkov's holding company AFK Sistema amid a money-laundering case against the billionaire. Barclays said in a research report on Monday that the company's pledge to pay out 46 percent of 2014 profit as a dividend supports Bashneft management's claim that in many respects, it is "business as usual" at the company after the state takeover.
"We believe that an assumed 25 percent payout should be the valuation standard, and on that basis, we now see Bashneft as worth $50 a share," the Barclays analysts wrote.
Bashneft has surged 78 percent in dollar terms this year to $39.83 in Moscow. The shares sell for 4.9 times projected 12-month earnings, the lowest among 16 global peers, which have an average multiple of 14.7, data compiled by Bloomberg show.
Analyst Ratings
Kirill Tachennikov, an analyst at BCS Financial Corp., said there is a risk in owning Bashneft as Russia may decide to sell the company as a stalling economy squelches government revenue.
International sanctions linked to the Ukraine conflict and oil trading around the lowest levels in six years have pushed Russia toward a recession. Gross domestic product will probably contract 4.05 percent this year, according to the median estimate of 44 economists surveyed by Bloomberg.
Eight of 17 analysts covering Bashneft advise clients to buy it, while the remainder rate it hold. Total buy ratings slid to a two-year low of five in October.
U.S.-traded Russian stocks fell 0.7 percent in New York Monday. OAO Sberbank lost 3.1 percent to $5.80 while CTC Media Inc. added 0.5 percent to $4.26. The Market Vectors Russia ETF slipped 2.1 percent to $19.48.
Before it's here, it's on the Bloomberg Terminal.
LEARN MORE