Jonah of 'Veep' Endorses Martin O'Malley Over Hillary Clinton
The guy who's played a White House staffer on TV says he's ready for O'Malley to occupy the real Oval Office.
By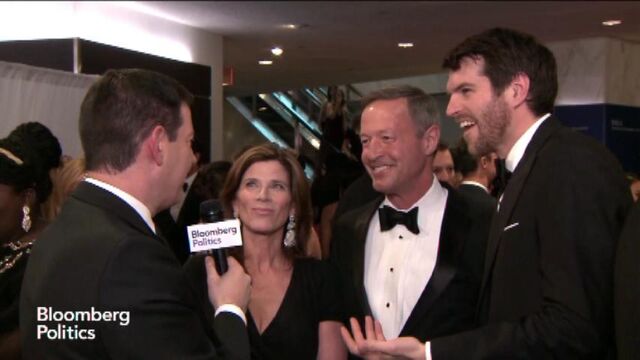 Timothy Simons, who plays narcissistic political aide Jonah Ryan on HBO's Veep, said Saturday he supports Martin O'Malley over Hillary Clinton for president. 
"I'm for Martin O'Malley," Simons told Bloomberg's Mark Halperin, with O'Malley standing beside him, before the White House Correspondents' Association dinner in Washington.
Also on Bloomberg Politics: Photos of the 2015 White House Correspondents' Dinner Red Carpet
For his part, O'Malley gave Veep some love. The show films in Baltimore, where O'Malley was mayor before becoming governor of Maryland.
"Veep, I think, is the most realistic political show on television," the Democrat said.
O'Malley added he's making a decision next month about whether he will challenge Clinton for president.