Eureka!
The Story Behind the First Cell Phone Call Ever Made
The head engineer for the team who built the cellular telephone made a prank call
by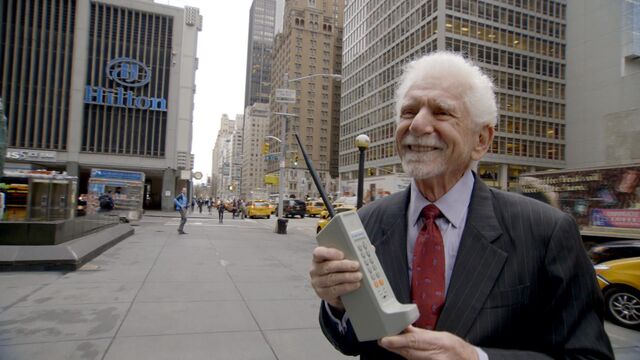 On April 3, 1973, an engineer named Martin Cooper did something crazy: He made a phone call while walking down the street. Cooper was heading up a team of engineers at Motorola who were working to build the world's first cellular telephone. Once the brick-like device was ready for testing, Cooper's first inclination was to call a competitor. He hoisted the thing up to his ear and dialed up Joel Engel, who was doing similar work at AT&T, to tell him he had a functional portable phone.  
"There was silence at the other end of the line," recalls Cooper. "To this day, Joel doesn't remember that call, and I'm not sure I blame him."
Before it's here, it's on the Bloomberg Terminal.
LEARN MORE