benchmark
It Already Looks Like This Quarter Will Be an Economic Disappointment
Fed officials need to see economic momentum to raise rates
By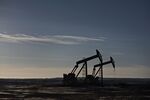 You can now hear the echo of weak first-quarter economic reports in forecasts for the second quarter.
Another round of weaker-than-expected data -- this time in the form of the March durable goods orders report released this morning by the Commerce Department -- is casting doubt on the assumption that the U.S. economy will rebound in the second quarter after a series of shocks slowed growth in the first three months of the year.
A snap back is critical for Federal Reserve officials who want to see a fair amount of momentum in the economy before they raise rates.  The majority of policy makers said in March that they expect the first increase will take place this year. They also projected growth of 2.3 percent to 2.7 percent in 2015.
Today's report showed orders of non-defense capital goods excluding aircraft (an indicator known as core capex, a gauge of business investment) fell 4.6 percent last month from a year earlier.

Forecasting firm Macroeconomic Advisers LLC  in St. Louis reduced its second-quarter GDP growth tracking estimate to 2.2 percent at a seasonally-adjusted annualized rate following the release from 2.4 percent, telling clients in an email that "unexpected weakness in core orders and shipments through March implies weaker growth of equipment spending in the second quarter." Its initial forecast for Q2, published April 7, was 2.8 percent.
The firm also cut its estimate for first-quarter growth, which will be published Wednesday morning by the U.S. Bureau of Economic Analysis, to 1.4 percent from 1.5 percent.

Fed officials have said they expect the first-quarter slowdown to be temporary, giving way to a bounce in Q2. There have been a number of factors at work, including the rapid appreciation of the U.S. dollar, the sharp decline in oil prices, another historically harsh winter that slowed weather-sensitive activities like shopping and construction, and a labor dispute at West Coast ports that disrupted supply chains.
Today's data suggest to some economists that we may have to wait until the third quarter instead to see the rebound materialize.
"I had penciled in a pretty solid rebound in equipment in Q2, but a weaker March may push some portion of any bounceback into Q3 (I am running into the same dynamic with the consumer spending component as well after what appears to be a disappointing March performance)," Stephen Stanley, chief economist at Amherst Pierpont Securities in Stamford, Connecticut, said in an email to clients after the durable goods orders data were published.
Others, like Neil Dutta, head of U.S. economics at Renaissance Macro Research LLC in New York, say that while the data paint an admittedly mixed picture, it's too soon to write off the second quarter, especially in the absence of any hard data, which we won't receive until early May.
"All we have is sentiment data but it points to better consumer sentiment and weaker manfuacturing activity," Dutta said today in an email to clients. "It is a bit too early to be pulling the plug on a strong Q2 rebound."
For more on the global economy, check out Benchmark:
Before it's here, it's on the Bloomberg Terminal.
LEARN MORE