The Mariah Carey Business Model
How to be a pop star without new hits or successful tours
By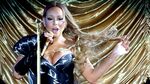 If you took inventory of Mariah Carey's recent projects, you might conclude she's desperate for money. In 2011 she hosted a three-night special on the Home Shopping Network, where she modeled cheap jewelry with as much gusto as Paula Abdul before her. In 2013, she followed Abdul again, taking her seat on American Idol. Earlier this year, Carey announced a "residency" in Las Vegas, where she'll compete for ticket sales with such hot acts as Britney Spears and Penn & Teller. Then, on April 27, she of the famous five-octave range released a greatest hits album.
Called #1 to Infinity, it features songs that topped the Billboard Hot 100, starting with her 1990 ballad Vision of Love and ending at Touch My Body, which held the top spot for two brief weeks in—wait—2008? That was seven years ago. Carey has released three albums since, but they've all flopped. And yet, despite all the markers of a career on the decline, the diva is thriving. According to CNN, Carey, 45, is worth upwards of $520 million. That's more than Elton John and on par with Jay Z.

Much of her current success, of course, rests on the foundation of her earlier career. With 18 No. 1 Billboard hits, she holds the record for a solo artist. In 2001, piled high with Grammy nominations and platinum records, she signed an $80 million, five-album contract with EMI. At the time it was one of the largest record deals for a female singer, second only to Whitney Houston's $100 million contract with Arista Records. "She's the last of a dying breed," says Jeff Rabhan, chair of NYU's Clive Davis Institute of Recorded Music. "A pop diva put on a pedestal. That doesn't happen anymore."
Carey did a memorable job recording hits like Heartbreaker and Always Be My Baby, but that's not what keeps her flush. It's that she wrote her own lyrics. "If you're just the artist, you live off record sales, but as a songwriter she's paid every time her song is played on the radio or streamed online," says Clyde Rolston, a music-business professor at Nashville's Belmont University. "That makes a huge difference in long-term financial success." With Nineties nostalgia kicking in, Carey's music is streamed on Spotify twice as often as Madonna's.
Negotiating writing credits is now de rigueur for Katy Perry, Rihanna, and other young pop stars—even if they haven't actually penned the tunes. But Carey has always been shrewd with her contracts: In 2001, when she tried acting, in the movie Glitter, she bombed. The soundtrack album that followed sold only 500,000 copies. EMI, her label at the time, decided it would pay to never work with her again. So she brokered $28 million out of the deal. The New York Times did the math: Carey made about $25 per copy of Glitter sold at retail.
After that the singer bounced around to a few labels and released new albums with inconsistent results. Carey's also not really a live performer. She can sing, of course, but "you don't really remember when they announce a new Mariah Carey tour, do you?" asks Bob Merlis, a longtime music publicist at Warner Bros. "She's just not a touring act." (She can't dance.) According to the music data site Pollstar, Carey's tours have pulled in $60 million since 2000. Christina Aguilera has made $92 million.
So how does Carey remain a star without big concerts or breakout songs? By saying yes, basically. A few months on American Idol netted her $18 million. Her Elizabeth Arden fragrances have made more than $150 million in revenue since 2007. She's still hawking her HSN line, and she's also got a new soft drink. Carey's most profitable partnership remains the one she has with Santa Claus—she gets a windfall of royalties every Christmas when All I Want for Christmas Is You is played ad nauseam.
Now she's turning to Vegas, the only channel she's yet to milk of its money. Starting in May, she'll play 18 shows at Caesars Palace while its matron, Celine Dion, rests. If the shows sell, Carey would be wise to make the gig permanent: Dion makes about $2 million in ticket sales a night. If it doesn't work out for Carey, that will probably be fine, too. Even her failures end up making her a lot of money.
Before it's here, it's on the Bloomberg Terminal.
LEARN MORE