Lending Club Wants to Broaden Its Membership
Deals with Google and Alibaba deliver small business customers
By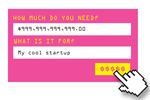 Allen & Co.'s annual conference in Sun Valley, Idaho, is a sought-after ticket among media moguls, tech executives, and investors because it gives them a chance to mingle and cut deals. When Lending Club Chief Executive Officer Renaud Laplanche got his first invite last year, he used the opportunity to pitch people like Google co-founder and CEO Larry Page on an idea for how to expand: The peer-to-peer lender had already lowered borrowing costs for consumers by streamlining the loan application process and matching loan applicants with investors. Why not use the same approach to make small business lending cheaper?  
Founded in 2006, Lending Club helped arrange more than $4 billion in loans last year, mostly consumer installment loans of up to $35,000. At the beginning, the money it distributed came from individuals, who bought the debt in $25 increments as an investment; last year, 28 percent came from institutions including community banks and money managers.
To satisfy their appetite for high-yielding investments, Laplanche has been trying to diversify. Since raising $1 billion in an initial public offering in December, Lending Club has announced partnerships with two big technology companies. It will help Google extend up to $600,000 in credit to smaller companies that sell its applications, such as Gmail and Docs, that are tailored for business uses. Under an exclusive arrangement with Alibaba Group, U.S. businesses that want to buy electronics, clothing, and other items in bulk from China through the e-commerce marketplace can apply for Lending Club loans of up to $300,000. In the Alibaba deal, the most creditworthy applicants can get funds for 0.5 percent interest a month. "Their rate is very competitive," says Michael Lee, Alibaba.com's global marketing and business development director.
Lending Club keeps costs low by automating the underwriting process. It uses algorithms to vet the applications borrowers fill out online and decide what terms to offer. Data from Lending Club's tech company partners help it do a better job of underwriting small business loans, says Laplanche.
The Google partnership adds a new twist. The search company, which is one of Lending Club's early investors, is using its own money to make loans to its vendors through Laplanche's firm, which is akin to an automaker helping its dealers buy cars to resell. Allen Falcon, the CEO of Cumulus Global, recently got financing through the program to hire more sales staff. His Westborough (Mass.) company helps small businesses, government agencies, and schools adopt Google's cloud-based software. "We don't have physical assets as collateral," says Falcon, noting that his office furniture was purchased secondhand.
Lending Club is entering a crowded market. Commercial lender CIT Group last year bought Direct Capital, a two-decade-old company that provides loans to buy equipment or purchase inventory. Other online lenders—including OnDeck Capital and Funding Circle—are targeting small businesses. "Any money going into the small business arena is going into a more worked-over, more competitive environment," says Henry Coffey Jr., an analyst with Sterne Agee Group. "That doesn't mean you can't work the right channels," he says, "but it's more challenging."
The bottom line: Lending Club has joined forces with Google and Alibaba to extend credit to technology vendors and small importers.
Before it's here, it's on the Bloomberg Terminal.
LEARN MORE