Amazon, Microsoft Jump as Embrace of Cloud Fuels Profit
Tom Giles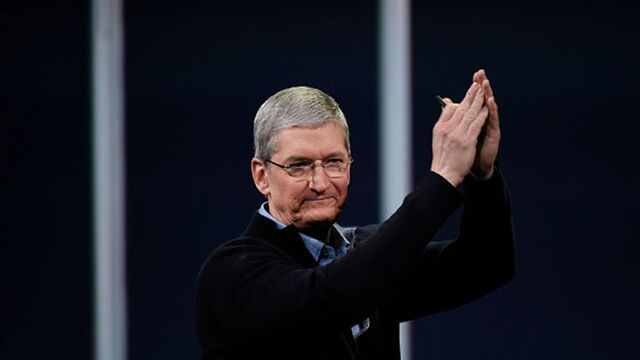 Microsoft Corp. and Amazon.com Inc. shares made record gains, fueled by robust results at their Internet business and confidence in technology stocks that pushed the Nasdaq Composite to a record this week.
For the first time, Amazon broke out sales from its division that sells computing power and software via the Web, reporting a 49 percent jump last quarter. Microsoft's profit topped estimates, underscoring healthy demand for software delivered through the cloud. Google Inc. also benefited from rising volume of online ads.
The numbers not only show the endurance of the Internet as a conduit of commerce and information, but also the ways it has revolutionized how the world's biggest corporations operate. All three companies have been at the heart of these changes since the Web's inception as a business tool, and are now vying for a bigger slice of the still-fledgling cloud computing market.
Amazon shares on Friday reached the highest closing value since their market debut in 1997. The stock increased 14 percent to $445.10 at the close in New York. Microsoft rose 10 percent to $47.87, its biggest single-day gain since April 2009, while Google climbed 2.9 percent to $573.66.
The Nasdaq Composite climbed 0.4 percent on Thursday to the highest level in 15 years, topping its dot-com era high.
"We are innings one or two of the cloud," said Kim Forrest, an analyst at Fort Pitt Capital Group Inc., which oversees about $1.8 billion in Pittsburgh.
Amazon's Growth
Google is seeking to extend its lead in online search and advertising, Amazon is spending billions of dollars to expand in e-commerce and data centers, and Microsoft is building on its dominance of the business-software market.
"Right now people feel good about technology," said Sarah Kunst, a partner at Fortis Partners, an executive search firm. "We're starting to believe in Elon Musk and moonshots, and we feel that technology can do anything."
Chief Executive Officer Jeff Bezos has been investing in speedy delivery services, data centers and original video programming to woo customers and to keep those users spending more time on the site.
Sales jumped 15 percent to $22.7 billion, the company said Thursday in a statement. Analysts on average projected $22.4 billion, according to data compiled by Bloomberg.
Amazon Web Services
Revenue from Amazon Web Services, which provides data storage and computing power to other businesses, surged to $1.57 billion. AWS helps Amazon benefit from growth in traffic to the websites of other companies, including Pinterest Inc. and Netflix Inc. The unit generated first-quarter profit of $265 million, helping to make up for losses in other parts of the company's business.
"Amazon has been stealthy," Forrest said. "I didn't think they were a technology company. I thought they were a retailer that used technology."
The Seattle-based company said it intends to keep investing in new businesses that will expand its reach with customers, including data centers, one-hour delivery in certain cities, and streaming video content.
Now in its second year under CEO Satya Nadella, Microsoft reported profit that exceeded analysts' estimates as growth in cloud software sales and more expensive versions of server programs made up for slowing demand for personal-computer products.
Cloud Focus
Nadella, who took over in February 2014, has been shifting strategy at the world's largest software maker to focus on cloud and mobile software, including products that work with rival offerings.
"They've got a growing cloud number that isn't stopping," said Mark Moerdler, an analyst with Sanford C. Bernstein & Co. who rates the shares the equivalent of a buy.
Profit, excluding costs related to restructuring and integration, was 62 cents a share on sales of $21.7 billion in the third quarter, which ended March 31, the Redmond, Washington-based company said Thursday. Analysts had estimated 53 cents on sales of $21.1 billion, according to data compiled by Bloomberg.
Google's results showed that its strategy of stepping up investments to lure more users and advertisers is paying off, fueling gains in the number of ads it sold in the first quarter.
While profit and sales came in just shy of estimates, costs were kept well under control, boosting investor confidence and sending Google's up.
Google CEO Larry Page is pouring money into new initiatives to make sure that people continue to use the company's search, video and other Internet services instead of going to Facebook Inc., Amazon and other Web destinations. As a result, Google's advertising volume grew 13 percent, making up for a 7 percent decline in ad prices.
Wireless Service
Google's sales, minus revenue passed to partners, rose 14 percent to $13.9 billion in the first quarter, the company said in a statement Thursday. That compared with analysts' average projection for $14 billion.
Earlier this week, Google unveiled a new wireless service called Project Fi. The company also plans to offer a subscriber version of its YouTube video-sharing site as soon as this year, letting viewers see clips without having to sit through ads. The company also is trying to improve its search experience on smartphones, updating its search service to favor websites that are tailored to mobile devices.
"They still own the search business," said Martin Pyykkonen, an analyst at Rosenblatt Securities Inc.
Before it's here, it's on the Bloomberg Terminal.
LEARN MORE