Fired L'Oreal Lawyer Says Patent Push Was Only Cosmetic
Susan Decker and David Voreacos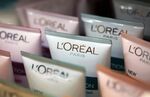 Call it the case of "patent or perish."
A lawyer formerly in charge of applying for patents in cosmetics company L'Oreal SA's U.S. office claims he was fired in December for refusing to make filings for dubious inventions just so the company could fill an annual quota. L'Oreal pledged to fight the allegations.
Steven Trzaska said in a complaint filed April 16 in Newark, New Jersey, that L'Oreal ordered him to apply for at least 40 patents last year to help fill a companywide global quota of 500 applications. The company sought to post on its cosmetics packaging that the contents were "patent pending," thus increasing their allure to consumers, according to the lawsuit.
Trzaska, 52, headed a team that reviewed L'Oreal researchers' work and then fashioned it into patent applications. He said he and his colleagues feared submitting some of the applications because they would run afoul of the U.S. Patent and Trademark Office, which is trying to crack down on what it allows to be patented. He eventually was fired.
L'Oreal received 143 U.S. patents in 2013, putting it at number 205 on the list of 300 top patent recipients, according to the Intellectual Property Owners Association. Applications often take two or more years for the review process.
While declining to discuss the specifics of the lawsuit, a U.S. spokesman for Paris-based L'Oreal said the company "strongly denies these allegations and intends to vigorously defend itself."
"We stand proudly behind the quality of the more than 35,000 patents that we have been granted worldwide," said Matthew DiGirolamo, the spokesman. "L'Oreal has become the worldwide leader in beauty through our steadfast commitment to research and innovation."
He said the company spends more than $1 billion each year on research and has 4,000 people working in research globally.
Vague Innovations
Companies frequently angle to obtain more patents -- it helps carve out legal protection for products and, as in the case with L'Oreal, can be a marketing tool. The patent office received 615,243 applications last year and issued 326,033 patents after conducting a review.
The patent office is trying to more thoroughly scrutinize applications, a reaction to criticism that too many requests cover vague ideas and not real inventions.
Even as L'Oreal was pursuing quantity in patents, Trzaska claims the company had an internal initiative to improve the quality of its applications. A review by an outside organization had found "the vast majority of its inventions were of low or poor quality," Trzaska said in the suit.
After the external review, researchers were submitting fewer pitches for potential applications, and more were getting rejected, Trzaska says. As a result, there were "urgent messages from top management" that the "global patent quotas were in danger of not being met."
'Not Patentable'
Several months of discussions followed including with the U.S. company's head of human resources and general counsel. In December, Trzaska was told he was fired and was escorted out of L'Oreal's office building in Clark, New Jersey.
The lawsuit claims he was fired "for his refusal to draft and file patent applications for proposed inventions which were not patentable" and for refusal to let his team members file such applications.
Trzaska, who lives in Pennsylvania, contends his firing is a violation of New Jersey's Conscientious Employee Protection Act, a type of whistle-blower protection law. He is seeking cash compensation for the loss of his job. Trzaska's lawyer Gerard Jackson said Trzaska was making about $400,000 in salary and benefits after 10 years with the company.
The lawsuit was earlier reported by New Jersey Law Journal.
The case is Trzaska v. L'Oreal USA Inc., 15cv2713, U.S. District Court for the District of New Jersey (Newark).
Before it's here, it's on the Bloomberg Terminal.
LEARN MORE