business
California Mandatory Water Restrictions Pit Crops Versus Lawns
Michael B. Marois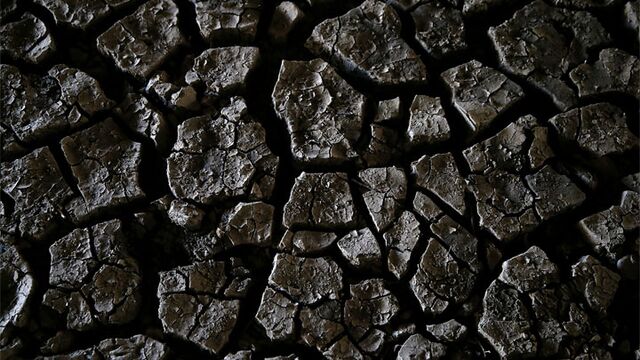 California Governor Jerry Brown's decision to exclude farms from water-use restrictions to counter the state's historic drought has reignited tensions between homeowners who covet green lawns and pools and farmers who produce half the produce grown in the U.S.
Farmers, who account for 80 percent of human water use in California, have seen supply curtailed amid worsening drought, Brown said. Reducing residential use makes more sense than harming high-value crops such as nuts and worsening agricultural revenue losses already projected at almost 3 percent this year, he said.
"A lot of people can't grow their crops, they're fallowing land," Brown told reporters at a fairground north of Sacramento this month. "It is different than watering an ornamental plant and growing broccoli or lettuce or walnuts or almonds."
The tensions are a reminder that Californians built the world's seventh-largest economy, the nation's top farming industry and Silicon Valley, the center of information technology, in a semi-arid environment that struggles to sustain 38 million people.
The restrictions, which mandate that urban water users cut a quarter of their consumption, are pitting residents in the north, from which most of the state's water comes, against southern Californians in Los Angeles and San Diego. Homeowners say they are being asked to bear the brunt; farmers say too much water already has been diverted to protect endangered fish and birds.
California's 77,900 farms and ranches generated $46.4 billion of sales in 2013, including milk, nuts, fruits and vegetables. That's more than any other U.S. state, according to the California Department of Food and Agriculture.
Largest Producer
California is the country's largest agricultural producer, leading output of everything from carrots to strawberries, according to the U.S. Department of Agriculture. In recent years, more of the state's farm acres have shifted toward higher-value fruit, nut, vegetable and nursery crops, with some trees intended to produce for years.
While a third of the state's net water use in agriculture is consumed by the fruit and nuts sector, the crops account for about 45 percent of the state's agricultural revenue, according to a brief by the Public Policy Institute of California. Alfalfa, a forage crop used for livestock feed, accounts for the second highest percentage of farm-water use at 18 percent.
"They need water to grow their food," said Charles Ferraro, a retired hospitality executive in Los Angeles. "I buy their food. I don't want to turn on my tap one day and have no water. But how can you exempt 80 percent of the water users?"
New Era
Brown's executive order mandates a 25 percent reduction in urban water use and requires new homes to feature water-efficient irrigation if the builder plans to use potable water for landscaping. He also called for 50 million square feet of lawns to be replaced with drought-tolerant landscaping, and required campuses, golf courses and cemeteries to cut back.
The California State Water Resources Control Board has proposed rules to carry out Brown's order, calling for the state's 411 urban water suppliers to cut use by as much as 36 percent, with those that conserve less facing tougher restrictions.
The executive order allows water agencies to raise rates to encourage conservation. The agriculture industry must report more information to regulators and farmers would face tougher penalties for illegally diverting water from irrigation canals.
"People should realize we're in a new era," Brown said April 1 when he announced the restrictions "The idea of your nice little green grass getting lots of water every day, that's going to be a thing of the past."
Collection Point
Central to California's water supply is the Sacramento-San Joaquin River Delta, an ecologically sensitive area in the state's heart that serves as a collection point for water from rivers, dams and snow melting in the Sierra Nevada mountains. From there, the water is pumped to farms and cities through two canal systems, one owned by the federal government and another by the state.
About three quarters of the water spilling into the delta is allowed to flow out to the Pacific to protect fish such as the delta smelt, salmon and steelhead trout, and to ensure that saltwater doesn't seep in and contaminate drinking water. The tensions center around what water is left over.
Amid the drought, regulators have cut back even more on how much water they pump south from the canals. That's meant farmers are fallowing fields and drilling more wells on their land, straining aquifers as surface supplies get more scarce.
'More Important'
"Between lawns and fresh fruits and vegetables, what would you do?," said Joe Del Bosque, who grows almonds on a family farm in Fresno County near the middle of the state. He's fallowed a third of his land. "I think maybe the fresh fruits and vegetables are a little bit more important."
"I wish there was enough water that people didn't lose their lawns, and I wish the state 10 years ago had done something so we wouldn't be in the situation where we're getting people to give up their lawns," he said.
California almond acreage climbed to 860,000 acres last year, 51 percent higher than a decade earlier, U.S. Department of Agriculture data show. That figure represents about 11 percent of the state's total farmland acres. Almonds also account for about a tenth of the state's agricultural water use, according to the California Water Impact Network. The crop was the second-most valuable agricultural commodity in the state behind milk at $5.8 billion in 2013, California Department of Food and Agriculture data show.
Reduced Consumption
Almost three quarters of almond farms in California are fed with micro-drip sprinklers that irrigate at the roots of each tree to avoid waste, according to the trade association. Almond growers contend they have reduced consumption per pound by a third in the last 20 years.
"I can tell you, because I talk to a lot of farmers, that they're under a lot of pressure," Brown said at the fairgrounds. "It's not just taking a quicker shower or flushing the toilet one more time. It's maybe, they can't pay their bank loan or something really serious like that."
Before it's here, it's on the Bloomberg Terminal.
LEARN MORE