Eureka!
You Can Design a Business on Beer Night With Friends
That's what Foursquare's Dennis Crowley did
by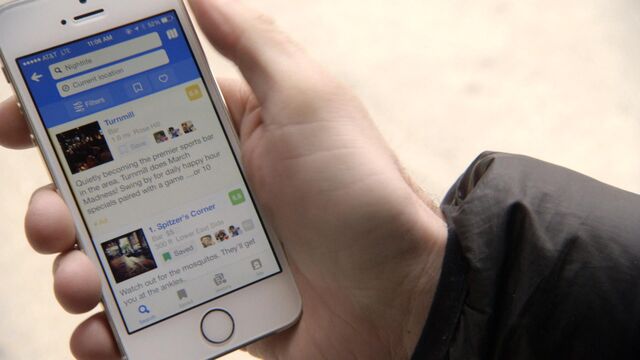 Foursquare, the mobile app that allows people to search for popular locations, came together in 2009 in an unlikely venue: a cash-only watering hole tucked away in the Lower East Side of New York City. As Dennis Crowley, a co-founder and the company's chief executive officer, explains, the Magician was "always the epicenter" of where his friends would meet up. 
A predecessor to Foursquare that Crowley built, called Dodgeball, allowed people to "check in" to their favorite locations—telling their friends where they were and whether they liked it. By using Dodgeball, Crowley and his peers kept the Magician buzzing. His go-to bar could be empty at 6 p.m., then flooded by a dozen of his friends after one or two checked in. 
After the success of Dodgeball, he envisioned an app that could use check-in data to do more. Foursquare evolved into an app for searching and discovering venues that have been rated by locals. Around 50 million people a month now interact with Foursquare data and products, Crowley says, and all because of a question that popped up over beer nights at a dive with friends.     
"How do you make software that allows you to see through walls, and see around corners, and just know where everyone is all the time?" Crowley says. 
Bloomberg's profile of Foursquare is the latest installment of Eureka!, which uncovers the inspiration behind disruptive ideas.
Before it's here, it's on the Bloomberg Terminal.
LEARN MORE