Jeb Bush's Social Media Casualty Creates an App to Save Other People From His Fate
Ethan Czahor aims to save millenials from their younger selves—but it's politicians who are probably his best consumers.
By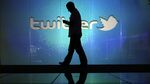 Ethan Czahor never even got to Miami. In February, the 31-year old developer became the chief technology officer for Jeb Bush's presidential exploratory committee. He was welcomed with a Time magazine exclusive, reporting on the cute code he'd created to promote a Bush speech, and how he'd cut his teeth on Hipster.com.