Tech Shares Lead U.S. Stocks Rebound; Euro Slips on Greece Debt
Stephen Kirkland and Jeremy Herron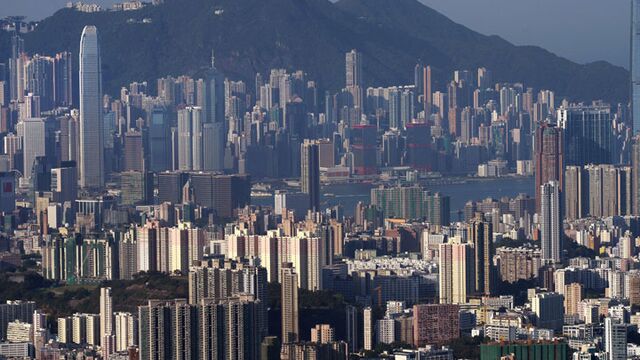 U.S. stocks rebounded from the worst slide in three weeks as IBM Corp. led a rally in technology shares. The euro halted its best winning streak in a year as tensions mounted over Greece's debt repayments, while oil gained.
The Standard & Poor's 500 Index added 0.9 percent, after a 1.1 percent tumble on Friday. International Business Machines Corp. jumped 3.4 percent in regular trading before adding less than 0.1 percent at 5 p.m. in New York after the company reported profit that topped estimates. The Nasdaq 100 Index rallied the most in two months. The euro halted a four-day advance versus the dollar. Greece's bonds declined after the government ordered municipalities to transfer cash to the central bank. Chinese shares retreated from levels last seen in 2008.
Shares from Apple Inc. and Microsoft Corp. surged as technology companies in the S&P 500 rebounded from a selloff. The decision by Greece's government is another sign of the worsening situation in a standoff with creditors. China lowered the amount of cash lenders must set aside as reserves by the most since 2008 to support the economy amid the slowest expansion in six years.
"If you want to foretell what may come down the pipe, tech companies are a good example of that," Krishna Memani, the New York-based chief investment officer at Oppenheimer Funds Inc., said by phone. "Tech companies are often growth companies with a higher beta relative to the market. The world needs a good growth story."
Friday Rout
A Friday rout in global equities sent U.S. stocks to their first weekly loss of the month, as disappointing earnings, signs of higher inflation and concerns from China to Greece curbed demand for risk assets.
Technology shares in the S&P 500 surged 1.8 percet, rebounding from a 1.4 percent drop, as Apple, Microsoft and Facebook Inc. jumped at least 2.3 percent.
As a group, the computer and biotechnology stocks that make up the Nasdaq 100 Index have seen their market value jump by $3.3 trillion since March 2009, more than any other industry. Now they're on the hook to generate $320 billion in profits this year, more than technology companies ever made at the height of the Internet craze.
Among other U.S. shares moving Monday, Morgan Stanley added 0.6 percent after reporting the highest adjusted revenue in more than five years. Hasbro Inc. jumped 13 percent as the toymaker posted better-than-estimated quarterly results. Royal Caribbean Cruises Ltd. slumped 8 percent as the company cut its forecast for the full year.
Transportation shares surged 1.7 percent, as railroads from CSX Corp. to Kansas City Southern jumped at least 2.7 percent.
Busy Calendar
"There are still a lot of cards left to play this week with an extremely busy earnings calendar," Michael James, a Los Angeles-based managing director of equity trading at Wedbush Securities Inc., said by phone. "The market was nervous for several weeks so it's no surprise that a move like Friday happened. There were a lot of data points to heighten nervousness and things kind of crescendoed on Friday."
The twin pillars of earnings and Federal Reserve stimulus that have underpinned the bull market showed signs of wobbling. Results last week from American Express Co. to Norfolk Southern Corp. missed estimates while rising inflation bolstered the case for higher borrowing costs.
Fed Bank of New York President William Dudley said Monday he is relatively optimistic that a rebound in U.S. growth will support a decision to raise interest rates later this year while highlighting the uncertainty surrounding the timing of an increase.
Greek Bonds
The Bloomberg Dollar Spot Index climbed 0.5 percent, with the euro slipping 0.6 percent to $1.0737. The single currency dropped versus most of its major peers. European Central Bank President Mario Draghi said in Washington Saturday that while Greece's situation is "urgent," it's premature to speculate about the nation quitting the currency union.
Greek bonds fell, sending the three-year yield 193 basis points higher to 28.69 percent. Euro-area finance ministers meet this week to review what policy changes Greece can deliver by mid-May as the nation seeks to unlock new aid payments and avoid a default.
The Greek government issued a decree that forces local governments to transfer cash balances to the central bank, as debt to the International Monetary Fund and month-end salary payments come due.
Bond Yields
Treasuries declined as haven demand waned after oil and stocks rallied on speculation Chinese policy makers will act to support economic growth. The U.S. 10-year yield rose two basis points to 1.88 percent.
It touched 1.85 percent, close to the 1.82 percent on April 6 that was the lowest since January. That compares with a five-year average of 2.60 percent.
"It's still a very bullish environment for the market," said Michael Kapler, who manages equities at Mittelbrandenburgische Sparkasse in Potsdam, Germany. "Central banks are extremely supportive around the world, and that will definitely stay that way for some time."
The Stoxx Europe 600 Index climbed 0.8 percent after its worst week of the year. Miners posted the best performance among 19 industry groups in the index, which has climbed 19 percent this year. BHP Billiton Ltd. and Rio Tinto Group gained at least 2.4 percent.
China Stimulus
The MSCI Emerging Markets Index fell for a second day, losing 1 percent. The Shanghai Composite Index slid 1.6 percent and the Hang Seng China Enterprises Index of mainland shares listed in Hong Kong lost 2.9 percent, the most in three months.
The reserve-requirement ratio will be cut 1 percentage point from Monday, the People's Bank of China said. The China Securities Regulatory Commission announced measures on Friday to clamp down on the use of shadow financing for equity purchases and increase the supply of shares available for short sellers.
Chinese shares swung between gains and losses for much of early trading as investors weighed authorities' steps to curb speculative trading against the cut in reserve requirements. The Shanghai gauge has jumped 79 percent in the past six months, the most among 93 benchmark indexes globally.
Kaisa Group Holdings Ltd. became China's first developer to default on its U.S. currency debt after failing to honor missed payments on two dollar bonds.
Oil, Gold
The ruble slid 2.8 percent after the central bank raised the cost of borrowing foreign currency. The dollar-denominated RTS Index of equities climbed 0.7 percent.
U.S. oil futures climbed near their highest level of the year on speculation that supply growth is beginning to slow. West Texas Intermediate for May delivery rose to settle at $56.38 a barrel in New York. Futures touched $57.42 last week, the highest level since Dec. 23.
Prices capped their biggest weekly advance in more than four years in New York on growing expectations that a decline in drilling will curb production. Brent futures closed unchanged at $63.45 a barrel in London.
Gold futures fell the most in a week as rallies by equities and the dollar reduced demand for precious metals as alternative investments.
Gold for June delivery fell 0.8 percent to settle at $1,193.70 an ounce in New York. The metal declined for three straight quarters amid concern that the Fed will raise interest rates.
Before it's here, it's on the Bloomberg Terminal.
LEARN MORE