'Star Wars' Fans Ogle Products From Headphones to Furbacca
Christopher Palmeri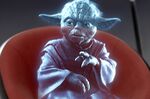 Chris Youngberg wore an ear-to-ear grin as he and his wife paid $340 for two American Tourister suitcases, one adorned with R2-D2, the other with Darth Vadar. The fleeting fear threatening his "Star Wars" high was that they wouldn't be delivered before the couple takes off for vacation in Hawaii, where he wants to show them off in baggage claim.
"I can't wait to see the looks on peoples' faces when they come down the chute," said Youngberg, 58, an accountant from Modesto, California.
This is what Walt Disney Co. and its merchandise licensees like to hear. The "Star Wars" movies have been a hit for makers of themed toys, towels, lunchboxes, tea cozies and underwear since Luke Skywalker and Princess Leia first flew across the screen in 1977. Sales of "Star Wars" products are expected to soar with the Dec. 18 release of the first Disney-produced entry, "Star Wars: The Force Awakens."
"I predict a major bonanza," said Needham & Co. analyst Sean McGowan. "The property is as vibrant as ever."
Youngberg made his purchase Thursday at the 10th Star Wars Celebration convention since 1999, this one sponsored by Disney and held at the Anaheim Convention Center, near Disneyland.
Lego Systems Inc. showed off its Luke Skywalker action figures -- retail price $20 -- and Electronic Arts Inc. touted its video game "Star Wars Battlefront." SMS Audio LLC. flogged $180 headphones decorated with images of Darth Vadar and Chewbacca. All Nippon Airways unveiled an R2-D2 design on the exterior of one of its newest planes, the first passenger jet to feature a "Star Wars" character.
Chewbacca Mash-Up
Disney, which acquired "Star Wars" parent Lucasfilm for more than $4 billion in 2012, plans to release six more installments. That's money in the bank for companies like Revell Inc., which has a new line of $20 model aircraft tied to the "The Force Awakens."
Now Disney's trying to keep the franchise fresh -- and find new ways to feed fans -- by doing things like putting the animated series "Star Wars Rebels" on its Disney XD cable television channel.
The entertainment giant's value to licensees is the marketing that comes from having TV shows, theme parks and movies all tied to the franchise, said Lou Aguilera, a vice president and general manager at Revell. "They come at this from all angles."
"The Force Awakens" will come out just before Christmas instead of at the beginning of summer, like most previous installments. "The big question is when they allow all the products on the shelves," said Jim Silver, editor of Ttpm.com, a toy industry website.
Until then, fans can enjoy the anticipation. They're already prepping for something new -- "mash-ups," which are combinations of "Star Wars" characters with other products. Hasbro Inc.'s rolling one out, an $80 Furbacca, a marriage of its Furby doll and the wookiee Chewbacca.
In the old days the toys were straighforward, said Bobby Sharp, a 38-year-old collector from Cleveland. "Now it's a Darth Vader helmet with Mickey Mouse ears or Angry Birds Star Wars. The brand is everywhere."
Before it's here, it's on the Bloomberg Terminal.
LEARN MORE