Eric Oplinger, BGC Broker Plying Family's Trade, Dies at 24
Stephen Miller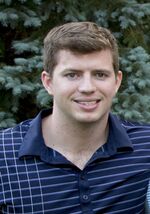 Eric Oplinger, a high-yield debt broker at BGC Partners Inc. who followed his father and two siblings into the bond market after graduating from Lafayette College in 2013, has died. He was 24.
He died on April 12 in Middle Township, New Jersey, where he was found in his car, according to Captain John Edwards of the local police. Oplinger had been visiting his family's vacation home in nearby Stone Harbor on the New Jersey shore, Steve Oplinger, his father, said. A cause of death hadn't been determined.
Eric Oplinger was entering the family trade when he joined New York-based BGC, the brokerage spun off by Cantor Fitzgerald LP. At the time, his father was the Manhattan-based head of sales and trading of U.S. high-yield bonds and leveraged loans for Royal Bank of Canada. In February, Steve Oplinger moved to Seaport Global Holdings LLC, a New York boutique investment bank, as head of high yield. He previously was co-head of U.S. high-yield sales at Credit Suisse Group AG.
In addition, Eric Oplinger's brother, Justin Oplinger, works in high-yield sales at Morgan Stanley, and his sister, Lauren Oplinger, is in municipal bond sales at New York-based JPMorgan Chase & Co.
"He was happy with his job, he was doing well," Eric Oplinger's mother, Missy Oplinger, said of him in a telephone interview. "He was growing."
Growth Market
BGC, where Oplinger had previously been an intern, provides voice and electronic brokerage services and employs more than 1,400 brokers in 19 offices worldwide, according to its website. His work with high-yield bonds, or higher-risk securities rated below investment grade, put him in a market that has grown by more than 60 percent in the past five years to $1.37 trillion, according to the Bank of America Merrill Lynch U.S. High Yield Index.
"Eric was a bright shining light on our desk," John Adams, a colleague, wrote in a post on the website of Radzieta Funeral Home in Cape May Court House, New Jersey. "We will miss him dearly."
Eric Stephen Oplinger was born on March 14, 1991, in Livingston, New Jersey, according to an online obituary posted by the funeral home. His mother is the former Missy Morahan. The family lived in Summit, New Jersey.
'Courage, Endurance'
Oplinger attended Pingry School in nearby Basking Ridge, where he lettered in lacrosse and was a member of the varsity soccer team that won state championships in 2006 and 2008. He received the school's Stifel Award, presented each year to a student who exhibits "courage, endurance, optimism, compassion and spirit," after overcoming serious injuries suffered in a motor vehicle accident.
At 6-foot-1 (1.85 meters) and 182 pounds (83 kilograms), he was recruited by Lafayette to play lacrosse, according to his father, an alumnus of the school in Easton, Pennsylvania. Eric Oplinger graduated with a Bachelor of Arts degree in government and law.
After college, he moved to Manhattan.
In addition to his parents, brother and sister, his survivors include a second brother, Matthew Oplinger, a freshman at Yale University in New Haven, Connecticut.
Before it's here, it's on the Bloomberg Terminal.
LEARN MORE