Christie Urges Benefit Cuts as New Jersey Retiree Rush Strains Pension
Elise Young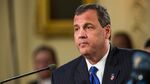 Chris Christie is promoting his tell-it-like-it-is style of governing with town-hall meetings in New Hampshire before a possible White House run. Back home, attendees of such forums haven't heard the whole story of the pension mess throwing New Jersey's budget into disarray.
What's missing from the Republican's weekly narrative, during which he blames Democrats and public unions for the employee costs crowding out other spending, is that he shares the culpability. Record retirements in response to his first-term benefit reductions contributed to the state's $83 billion pension-funding shortfall; Another wave of departures looms as Christie seeks a second round of cutbacks.
Christie has used town halls to push his plan to fix the fiscal stress that led to eight New Jersey credit-rating downgrades during his tenure. Even as he makes record pension payments, the fund's gap is growing as he shortchanges contributions for a sixth year. Absent adjustments, pension and benefit costs will consume one-fourth of next year's budget.
"It's definitely not just him, but it doesn't go away," said Daniel Solender, who helps manage $17 billion as director of municipal investments at Lord Abbett & Co. in Jersey City. "It's nice to be able to say that you want to start over and not pay for the past, but those obligations are still there."
Low Approval
As Christie, 52, considers a potential campaign for president, his approval at home has dropped to a record low of 41 percent, an April 9 Rutgers-Eagleton poll shows. Sixty percent disapprove of his handling of pensions.
Christie took office in 2010 pledging to fix a retirement system headed toward insolvency. With support from Democrats who lead the legislature, he boosted worker contributions, raised the retirement age for new hires and froze cost-of-living adjustments. The changes, which he said would save taxpayers $120 billion over 30 years, reduced the pension shortfall for fiscal 2010.
Record numbers of workers decided to retire in 2010 and 2011 as those moves took hold. Now another retirement tide is rising, with applications up 18 percent from a year ago.
Record Contribution
"The reforms passed by the legislature, and signed and spearheaded by the governor, have not required anyone to retire," Christopher Santarelli, a treasury spokesman, said via e-mail. "These reforms sought to and have begun to address the undeniable strain public employee pensions and health benefit costs have put on the state's budgets."
Christie will have made $4.2 billion of pension contributions over five years, compared with $3.4 billion by governors from 1994 to 2009, and he said his 2011 laws made the system "healthier than when we found it five years ago."
"Without the reforms the state has already enacted, things would be much worse," Santarelli said.
The retirements, though, may increase the pension's unfunded liability, and the $53 billion obligation for retiree health benefits.
Payment Halved
Though Christie plans a $1.3 billion contribution for fiscal 2016, the biggest in New Jersey history, that's less than half what he pledged. As he faces a lawsuit by unions over the payments, he's in a standoff with Democrats on a solution.
"It's just creating a run on the bank," Senate President Stephen Sweeney, a Democrat from West Deptford, said of the race to retire. "He's doing everything possible to make it worse."
On Feb. 23, Christie was ordered by state Superior Court Judge Mary Jacobson to work with lawmakers to restore the $1.6 billion cut from the current-year payment. Moody's Investors Service said the ruling was a credit negative because payment flexibility is an "essential" budgeting tool. Its A1 rating, the fifth-highest from Moody's, is below all states except Illinois.
Christie, who's appealing the court decision, said in his Feb. 24 budget address that bolstering pensions is "the largest hurdle to New Jersey's long-term fiscal stability."
"This problem has been in the making for two decades and Governor Christie is the first governor to tell the truth about the problem and hard choices that are necessary to fix it," Kevin Roberts, a spokesman, said in an e-mail.
Worst Record
New Jersey's pensions were fully funded as of 2002. For more than a decade, it underfunded its system more than any other state, paying an average 38 percent of obligations, according to a March report by the National Association of State Retirement Administrators.
Christie skipped a $3 billion contribution in 2011. That year, though, he signed legislation to make seven annual extra payments to bring the fund to actuarial minimums, along with benefit changes.
As those laws were taking effect in 2010 and 2011, a record of about 39,000 people retired, data on the state website show.
As revenue missed targets for the third straight year, Christie reneged on the extra payments, cutting $2.48 billion for fiscal 2014 and 2015, saying he would "not make payments that apply to the sins of the past."
Pension and health contributions, plus debt payments, consume all new spending in Christie's $33.8 billion budget for the year starting July 1.
Thanks Awaited
Christie's popularity, which reached 70 percent in New Jersey during his first term, began to slide in January 2014 after e-mails revealed that an aide and an ally arranged George Washington Bridge traffic jams in September 2013 as political retribution. Federal indictments may come as soon as this week, the New York Times reported April 8.
Since February, Christie has held town-hall meetings in New Jersey where he interacts with voters and pitches his pension agenda. This week, he plans two gatherings in New Hampshire and another back home.
"These public employees should be sending me a thank you note," he said March 31 in Kenilworth. "I'm the first guy who's put significant money into this pension system."
Christie has endorsed a 52-page "roadmap" that recommends freezing state and local pensions and giving unions oversight of defined-contribution systems.
To take effect next year, that plan requires legislative agreement by June 30 to ask voters to approve a constitutional amendment in November, said Thomas Healey, chairman of the Christie-appointed commission that wrote the plan.
"The bad news is our proposal is complicated," said Healey, founder and managing partner of Healey Development LLC, a Morristown-based investment firm. "The good news is the math of it actually works."
Can Kick
The plan has no organized endorsement from members of New Jersey's seven pension plans, which support 769,000 active and retired teachers, firefighters and other public workers.
"The unfunded liability is caused by people who are already retired," said Hetty Rosenstein, state director of the Communications Workers of America, which represents about 40,000 New Jersey government workers. "The only thing that you can do, not just legally but in terms of math, is you have to make payments."
Paul Brennan, a money manager in Chicago at Nuveen Asset Management, which oversees about $100 billion of munis, said New Jersey's pension record is no model for other states.
"It's largely been a kick-the-can-down-the-road approach," he said.