U.K. Labour Party Turns to Private Equity Firms in Tax Crackdown
Kiel Porter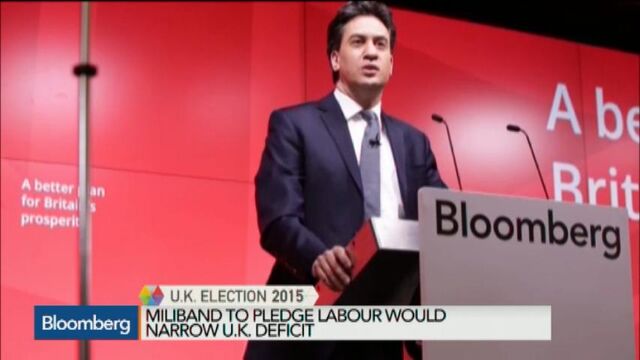 The U.K. Labour Party is vowing to force private-equity managers to pay more tax on their earnings from selling companies should it win the general election in May.
The measure -- part of a Labour plan to tackle tax avoidance -- will treat the so-called carried interest earnings as income rather than a capital gain, in cases where the manager didn't contribute a meaningful amount to buy the company in the first place, the party said at the weekend. Taxes on capital gains for U.K. citizens are 28 percent, while people earning more than 150,000 pounds ($219,000) a year pay as much as 45 percent tax on their income.
Labour's plan throws the spotlight on the amount of cash buyout managers put into deals compared with the money they earn. They typically take 20 percent of the profit from the sale of a company despite in many cases putting up about 1 percent of the money used to buy it.
Politicians have previously chosen to adjust the taxes on capital gains from such transactions. In 1999, then Labour Chancellor Gordon Brown cut the tax to as low as 10 percent. The rate was raised to 18 percent by his Labour Party successor Alistair Darling and then to 28 percent by the current Conservative-Liberal Democrat coalition.
Tim Hames, director general of the British Private Equity and Venture Capital Association, vowed to represent his members' concerns over any changes to the tax regime.
"In the event of there being a Labour administration after the election, the BVCA will actively engage with the relevant people to deal with their concerns on this matter," Hames said in a statement.
In Sweden the tax authorities fought a case through the courts against NC Advisory, the adviser to buyout firm Nordic Capital's funds, arguing that carried interest should be taxed as salary rather than capital income. Nordic Capital won its appeal in December 2013, avoiding paying 702 million kronor ($79 million) in retroactive tax payments.
Before it's here, it's on the Bloomberg Terminal.
LEARN MORE