Google to See Mississippi Records on Probe of Online Content
Andrew Harris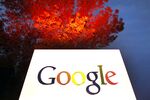 Google Inc. will get to see documents it claims may show Mississippi Attorney General Jim Hood was doing the entertainment industry's bidding in his fight over content available through the company's search engine and YouTube site.
Google sued Hood last year, claiming the state was trampling its legal rights in probing whether some of that content is offensive and possibly criminal in nature.
Google persuaded a federal judge in Jackson, Mississippi, on Friday to force Hood to turn over papers including some that may support its contention that subpoenas he issued may have been drafted by people outside his office.
U.S. District Judge Henry Wingate, who last month blocked the state's investigation, ordered some of those papers be handed over to Google lawyers as soon as April 15.
While conceding some of the third-party content available through its sites may be objectionable, Google contends its right to make that information available is shielded by Constitutional guarantees of free speech and other federal laws. Google in December said lawyers for the Motion Picture Association of America had done "legal legwork" for Hood by drafting a letter he sent to it in which the attorney general made "numerous" accusations.
Wingate last month said the Mountain View, California-based company had "presented significant evidence" Hood had acted in bad faith by issuing subpoenas "to coerce Google to comply with his requests regarding content removal."
Hood, a Democrat, has held the office since January 2004. "The attorney general will respond to a limited set of document requests on April 15th and respond to the remainder by April 27," Jan Schaefer, a spokeswoman for Hood, said in a e-mailed statement.
Pirated Content
The MPAA, which lobbies for the industry in its battle against pirated content online, said in December that Google's "effort to position itself as a defender of free speech is shameful."
Steven Fabrizio, the MPAA's global general counsel, wrote about a plan by him and others in the film industry to persuade several attorneys general to pursue regulatory actions against Google, according to e-mails sent to employees at Sony, Warner Bros., Walt Disney Co., 21st Century Fox Inc., Comcast Corp.'s NBC Universal and Viacom Inc.'s Paramount Pictures.
The e-mails were among those from Sony Pictures General Counsel Leah Weil that were released by hackers.
Matt Kallman, a Google spokesman, didn't immediately respond to an e-mail Saturday seeking comment.
The case is Google Inc. v. Hood, 14-cv-981, U.S. District Court, Southern District of Mississippi (Jackson).
Before it's here, it's on the Bloomberg Terminal.
LEARN MORE