A Threat to Drugmakers' Hard Switch
A profit protection strategy is under legal assault
By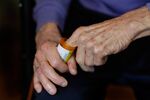 Actavis, maker of the blockbuster Alzheimer's drug Namenda, isn't the first pharmaceutical company to attempt what's known in the industry as product hopping or the hard switch. Facing the loss of patent protection and profits on top-selling brands, drugmakers sometimes stop or sharply limit sales of drugs to force consumers to switch to a somewhat modified, newly patented version before generic rivals have a chance to get into the market.
The practice is under the spotlight in a high-profile antitrust case brought against Actavis by New York Attorney General Eric Schneiderman. Last December he persuaded a federal district court to issue an injunction preventing Actavis from halting sales of its original Alzheimer's drug in favor of a new slow-release version. Actavis has appealed the ruling, and the U.S. Court of Appeals for the Second Circuit in New York will hear oral arguments on April 13.
Namenda, produced by Actavis subsidiary Forest Laboratories, is the company's top-earning drug, with about $1.5 billion in sales last year. With the patent on the old version of Namenda expiring this month, Actavis is intent on building a market for Namenda XR, its once-a-day pill for Alzheimer's sufferers. The patent for Namenda XR doesn't expire until 2029.
"[I]f we do the hard switch and we convert patients and caregivers to once-a-day therapy …  it's very difficult for the generics then to reverse-commute back, at least with the existing Rxs," Actavis Chief Executive Officer Brent Saunders said on an earnings call in January 2014.
Actavis declined to comment for this story. In a statement issued in January, Saunders said Namenda XR offers significant advantages for Alzheimer's patients. He was optimistic the company would prevail in the Second Circuit.
Generic drugmakers, pharmacy chains, insurers, and consumer and public health advocates have long accused brand-name pharmaceutical companies of gaming the patent system to protect their monopolies on popular drugs. In his ruling in December, U.S. District Court Judge Robert Sweet cited Saunders's comments to analysts, as well as investor presentations and internal company e-mails, as proof that the use of the hard switch was anticompetitive.
"This could really have a devastating effect," says Kevin McDonald, an antitrust lawyer at Jones Day, who is defending British drugmaker Reckitt Benckiser Group in a similar case in Pennsylvania brought by drug wholesalers and other private plaintiffs over the anti-opioid dependency drug Suboxone. McDonald contends that his client, like Actavis, is being targeted for making what it believes is a safer, better version of Suboxone. If the Second Circuit fails to stop the New York attorney general's move to "take over the factory," McDonald says, drug innovation will be chilled. "Improvement of old products, even if it's just tweaking, can lead to much bigger breakthroughs," he says.
Over the past decade, several brand-name drugmakers, including Abbott Laboratories and AstraZeneca, have faced product hopping-related claims. The outcomes of those cases, all brought by generic drugmakers, insurers, and other private plaintiffs, have been mixed.

Michael Carrier, an antitrust expert at Rutgers School of Law at Camden, says the Second Circuit, as the first federal appellate court to weigh in on the dispute, could have a profound effect on the drug industry. He hopes the court will establish that the hard switch violates antitrust law—and continue to bar Actavis from pulling the old Namenda until this August, when generic substitutes should be available. "It's the only way to remedy the anticompetitive harm," says Carrier, who joined an amicus brief supporting New York state.
If the appeals court does decide that Actavis's hard switch is anticompetitive, many observers say plaintiffs' lawyers who specialize in pharma antitrust claims will be emboldened to sue Actavis and other drugmakers that have engaged in product hopping.
"It would become an invitation for lawsuits all over the place," says University of Iowa antitrust professor Herbert Hovenkamp, who also joined an amicus brief supporting New York's case. And because plaintiffs in antitrust cases can collect treble damages, the costs to defendants, he says, could be steep. "We're talking about hundreds of millions, if not billions, of dollars in damages," Hovenkamp says.
Drugmakers that have relied on the hard switch to maintain market share could also face a blow to earnings. "If it's a precedent-setting ruling, it could cost the industry tens of billions of dollars over the next decade," says David Maris, an equity research analyst at Bank of Montreal. He estimates that Actavis alone could take a 5 percent hit to annual earnings if its plans for Namenda XR are thwarted.
Jerry Avorn, a Harvard Medical School professor and pharma industry critic, says he's often amazed at the creativity of lawyers for big pharmaceutical companies and won't bet against their chances of keeping the hard switch alive. "However this goes," he says, "I think we're destined to see many more years of patent shenanigans."
The bottom line: A federal appellate court ruling against Actavis could set off a wave of litigation against big drug companies.
Before it's here, it's on the Bloomberg Terminal.
LEARN MORE