BlueCrest Says O'Grady Fired Over Front-Running Allegations
Saijel Kishan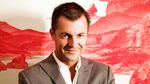 BlueCrest Capital Management said it fired Nicholas O'Grady because he allegedly asked a money manager at Steven A. Cohen's investment firm to front run, or place a trade ahead of him, contradicting O'Grady's claims he was terminated without cause.
BlueCrest said in a federal court filing Wednesday in Manhattan that it dismissed the money manager for cause because he also repeatedly disclosed confidential information about his stock trades and profits and losses in instant messages with David J. Blanc, who works at Point72 Asset Management.
O'Grady sued BlueCrest in February, stating he was fired despite his "stellar and consistent performance," and wasn't paid a $1.3 million bonus that he was owed.
In a review of O'Grady's external communications, Bluecrest found "an extremely disturbing exchange that took place on March 31, 2014, in which Mr. O'Grady appeared to invite Mr. Blanc to 'front run' him on a trade," the hedge fund said in the filing, which is in response to O'Grady's suit.
BlueCrest, which is run by billionaire Michael Platt and oversees $12.5 billion, fired O'Grady in June six months after it hired him, claiming he improperly divulged information about his stock trades to Blanc, three people familiar with the matter said in March.
Front running is when a trader seeks to profit by buying a security based on advance knowledge of a pending order of that security.
April Hearing
O'Grady didn't respond to e-mails seeking comment on BlueCrest's response to his lawsuit. His lawyer, Jonathan Sack, didn't return a telephone message and e-mail seeking comment. Ed Orlebar, a spokesman for BlueCrest at Temple Bar Advisory, declined to comment. Jonathan Gasthalter, a spokesman for Point72 at Sard Verbinnen & Co., wasn't immediately available to comment. Blanc declined to comment.
A hearing in the case is scheduled for April 17.
O'Grady found a new job in September as a money manager at Hudson Bay Capital Management, a New York hedge fund that said it conducted an extensive review of his termination and found no reasons for concern.
O'Grady's lawyer Sack had said in March that his client is an "extremely well-respected manager and investor with an impressive track record in the hedge-fund industry for over ten successful years."
Point72's Gasthalter said in a statement last month that "after reviewing every IM exchange between Mr. O'Grady and Mr. Blanc, we know Mr. Blanc did not tell Mr. O'Grady of trades he intended to execute before he put on the positions. There is nothing improper about communicating about trading positions after they have occurred."
Expanded Business
In December 2013, O'Grady joined BlueCrest, which is based in the Channel Island of Jersey, as a stock picker in its New York office and was among Platt's hires as he sought to expand his U.S. equities business. In his suit, O'Grady said his fund was the best-performing by June and he had generated more than $9.2 million in profits for BlueCrest during his tenure, winning praise from management.
He said in the suit that he helped build the reputation of BlueCrest in the U.S. and assisted with the hire of potential employees. He also said he was invited to meet with a senior partner at the firm to discuss an idea of "backing their winners" and "building the franchise around people like him."
O'Grady said in his lawsuit that he is owed $1.28 million in bonus and $20,883 in severance. BlueCrest's employment agreement with O'Grady states that he wouldn't be eligible for a bonus if he's fired, the fund said in its filing.
Chat Rooms
BlueCrest said its chat room policy states that electronic communications should be used for receiving research from banks or for asking for information about markets and pricing, according to the filing. BlueCrest said that the chat rooms should have business appropriate names and that no proprietary information should be shared with other hedge funds.
BlueCrest said that O'Grady "in one instance directly referred to his abuse of BlueCrest's risk policies, stating that he was 'in violation of like every risk parameter known to man,'" the firm said in the filing. BlueCrest also said that he used at least two chat rooms that had inappropriate names.
BlueCrest executives met with O'Grady on June 5 to discuss his communications with Blanc and he was fired later that day, the hedge fund said in the filing. Like O'Grady, Blanc, who is now an analyst at Point72, focused on energy stocks.
O'Grady had previously worked at SAC Capital Advisors, the predecessor to Point72, which pleaded guilty to securities fraud in 2013 and stopped managing money for clients as part of a $1.8 billion insider-trading settlement with the U.S.
Point72, based in Stamford, Connecticut, has said it beefed up compliance measures in the wake of the fine, including barring some analysts and money managers from using instant messaging to communicate with outsiders.
Before it's here, it's on the Bloomberg Terminal.
LEARN MORE