U.S. Stocks Advance as Fed Minutes Show Split Views on Rates
Oliver Renick and Joseph Ciolli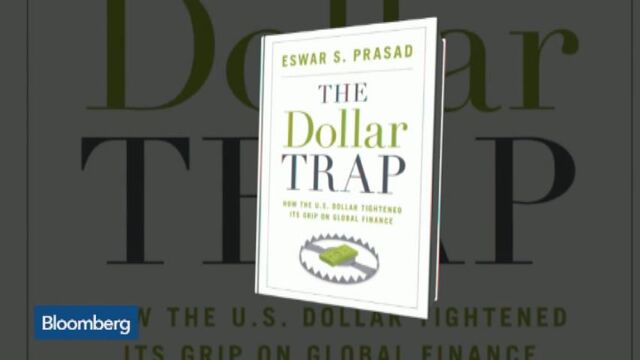 U.S. stocks rose as minutes from the Federal Reserve's latest meeting showed officials were split on the timing for raising interest rates.
The Nasdaq Biotechnology Index jumped 2.9 percent after Mylan NV offered to buy Perrigo Co. for $28.9 billion. Chevron Corp. and Exxon Mobil Corp. fell at least 1.7 percent as oil retreated after data showed crude inventories grew more than expected last week. Alcoa Inc. fell 3.2 percent in late trading after reporting first-quarter results.
The Standard & Poor's 500 Index climbed 0.3 percent to 2,081.90 at 4 p.m. in New York. The Dow Jones Industrial Average rose 27.09 points, or 0.2 percent, to 17,902.51. The Nasdaq Composite Index gained 0.8 percent as biotech shares rallied for a second day. About 6.2 billion shares changed hands on U.S. exchanges, 10 percent below the three-month average.
"The market is reacting very short-term right now to all these little bits of news," said Randy Warren, who manages more than $100 million at Exton, Pennsylvania-based Warren Financial Service & Associates Inc. "We're bouncing around in a band of a couple of percentage points one way or the other. What's important for investors right now is to look for good companies, not react to every twitch of the Fed."
Fed policy makers last month were divided over whether they would raise interest rates in June, a debate that occurred before recent disappointing payroll figures, according to minutes of the March 17-18 Federal Open Market Committee session released Wednesday.
Fed Split
While some participants argued for higher rates in June, others said a rate increase should be delayed until later in the year. A couple said the economy probably wouldn't be ready for tighter policy until 2016.
"This is just confirmation that there's uncertainty," said Scott Wren, the senior equity strategist who helps oversee $1.4 trillion at Wells Fargo Advisors LLC in St. Louis. "We're two months from June, there's no way in my mind the Fed is going to make a move without telling us three to four months ahead of time."
The Fed in its meeting last month dropped an assurance to be "patient" on the timing of the first interest-rate increase since 2006 and described job gains as "strong." Since the meeting, economic data have suggested the economy cooled as a result of unusually harsh winter weather, tepid overseas markets and a slowdown in energy-related capital investment.
Earnings Season
New York Fed President William Dudley said Wednesday that while recent data has surprised to the downside, he can imagine scenarios in which policy makers raise borrowing costs at the June meeting. Fed Governor Jerome Powell said he saw a greater risk of damaging the economy with a premature rate increase than of triggering inflation by waiting too long.
U.S. equities rallied on March 18 after the Fed said data suggest economic growth has moderated and officials indicated rates will rise more slowly than previously estimated.
The S&P 500 has lost about 1 percent in the three weeks since, as speculation grew that signs of a slowdown will hurt earnings. Profits for S&P 500 companies probably fell 5.8 percent in the first three months of the year, according to analysts' estimates compiled by Bloomberg. Earnings are also projected to slump in the next two quarters.
Alcoa lost 3.2 percent as of 4:35 p.m. in New York. After the market closed, the largest U.S. aluminum producer reported first-quarter sales that trailed analysts' forecasts. Earnings beat expectations as the price of the metal rose. Alcoa gained 1.8 percent during the regular session.
Health-Care Gains
The Chicago Board Options Exchange Volatility Index fell 5.4 percent Wednesday to 13.98, the most in two weeks. The gauge, know as the VIX, slipped 2.7 percent last week.
Seven of the S&P 500's 10 main groups rose. Consumer discretionary shares rebounded 0.9 percent to lead the advance after their biggest drop in more than a week. Health-care companies rallied for a second day, also up 0.9 percent.
Perrigo soared 18 percent and Mylan added 15 percent amid Mylan's takeover bid, which sent the benchmark's health-care group up 0.9 percent. Regeneron Pharmaceuticals Inc. and Vertex Pharmaceuticals added to Tuesday's gains, rising more than 2.6 percent. The Nasdaq Biotech index rose the most since Jan. 16, up 2.9 percent.
Energy Slides
Netflix Inc., Dollar General Corp. and Macy's rose at least 2.7 percent to pace the advance in consumer shares. Macy's reached an all-time high. Nike Inc. climbed 1.2 percent, the Dow's best performer.
Airlines led a rebound in transportation stocks as oil retreated. Delta Air Lines Inc. snapped a five-day losing streak, rising 4 percent for its best gain in more than two months. Southwest Airlines Co. added 3.7 percent, its biggest climb since Jan. 22.
Energy companies in the S&P 500 slid 1 percent amid a 6.6 percent slump in West Texas Intermediate crude, oil's biggest drop in two months. Murphy Oil Corp. lost 2.8 percent, while Exxon fell 2 percent, the worst among Dow components.
Before it's here, it's on the Bloomberg Terminal.
LEARN MORE