Obama Visits Jamaica as U.S. Helps Caribbean Quit Venezuelan Oil
Ezra Fieser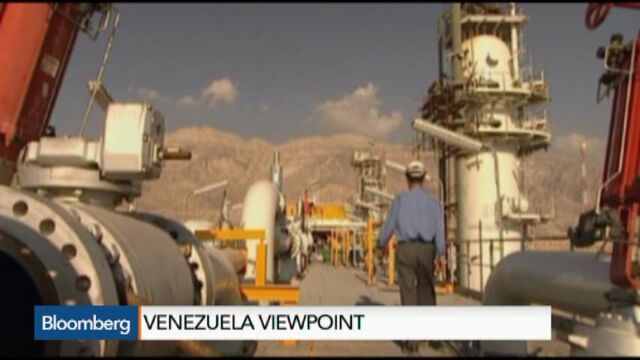 As President Barack Obama arrives in Jamaica on Wednesday, governments across the Caribbean are looking for alternatives to their energy dependence on an outspoken U.S. critic: Venezuela.
The first sitting president to visit Jamaica in 33 years, Obama will seek to boost U.S. influence in the region as Venezuela, which has used as much as $50 billion in subsidized oil over the past decade to win allies from St. Lucia to Cuba, struggles with a shrinking economy and 69 percent inflation. Obama arrives ahead of a trip to Panama on April 9-11 for the Summit of the Americas, where he is expected to cross paths with Cuban President Raul Castro.
White House officials say discussions will include energy use and production, a key issue in a region that pays some of the world's highest rates for electricity. A 50 percent decline in crude prices over the past year has made Caribbean reliance on Venezuela's oil program, Petrocaribe, less critical to some governments in the region.
"For the last year plus the U.S. government has become incredibly interested in the Caribbean and looking for ways to step in to help transition countries away from Petrocaribe and cloaking it in the admirable goal of reducing petroleum products," said Alexis Arthur, an energy policy analyst at the Institute of the Americas, a California-based think tank.
Oil Shipments
Venezuela has cut back shipments to members of Petrocaribe, a pact in which countries in the Caribbean and Central America receive petroleum and refined products, paying only about half the bill up front and financing the rest for 1 percent or 2 percent interest for the next 2 1/2 decades. Venezuela's state-owned oil company, PDVSA, has reduced shipments to members of Petrocaribe by as much as 50 percent since 2012, according to a report by Barclays Plc.
The fear of a reduction in shipments from the South American nation, and the opportunity to pay off debt cheaply, has hastened the transition away from petroleum for some members of the Petrocaribe pact.
The Dominican Republic earlier this year struck a deal to pay $1.9 billion to cover its $4.1 billion debt to Venezuela for years of oil shipments. Jamaica officials have said they are considering a similar arrangement. Smaller islands are installing wind turbines and solar-panel fields, and considering using U.S. natural gas as a bridge to renewables.
"There are so many options aimed at the final goal, which is to de-carbonize," Alexis said."But the first step is getting out of petroleum. That's where the U.S. is seeing its role in terms of creating the political will between nations in order to make it happen."
'Great Concern'
In the first presidential visit to Jamaica since Ronald Reagan's 1982 trip, Obama plans to hold a bilateral meeting with Prime Minister Portia Simpson Miller and leaders from the Caribbean Community, an organization of 15 nations and foreign dependencies. White House officials said they expect concrete announcements on security and energy initiatives at the meeting.
Vice President Joseph Biden gathered Caribbean heads of state in Washington in January as part of his Caribbean Energy Security Initiative, which is aimed at helping move small island governments move away from fossil fuels.
"Whether it's the Ukraine or the Caribbean, no country should be able to use natural resources as a tool of coercion against any other country," he told them.
Before it's here, it's on the Bloomberg Terminal.
LEARN MORE