Greece Targets April 24 Euro-Area Summit for Agreement on Funds
Marcus Bensasson and Guy Johnson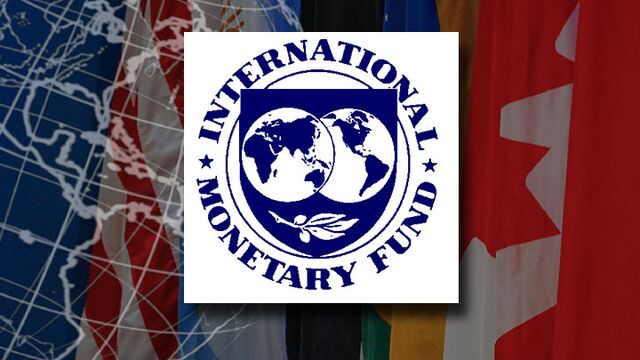 Greece aims to wrap up talks on the package of economic reforms needed to unlock more funding in time for a meeting of euro region finance ministers on April 24.
While the country will deliver a payment to the International Monetary Fund this week, it needs to obtain more money from its creditors to remove the specter of Greece leaving the euro and help foster economic growth, said Euclid Tsakalotos, the minister for international economic affairs.
"We're working very hard on the good scenario, and by then Greece needs to have had some movement on its funding, on the money that is owed to it by the IMF and the other institutions," Tsakalotos told Bloomberg Television. "We're doing our best to reach a new deal for what we think is good not just for the average Greek, but for the average European."
The meeting of finance chiefs in Riga will come after almost three months of talks between Greece and its European partners that have often been acrimonious. While ministers in Athens talk of red lines that won't be crossed on tax and the labor market, the reality is that Greece has to pay 1.5 billion euros ($1.6 billion) every month in pensions and salaries.
The government on Monday released a calculation that Germany owed the country 278.7 billion euros in reparations for World War II. Chancellor Angela Merkel's deputy dismissed it a day later as a "dumb distraction" that made it easier for critics of Greece to balk at more aid.
Cash Crunch
The euro advanced for a fourth day after ministers this week pledged to make the scheduled payment of about 450 million euros to the IMF. Yields on three-year government bonds fell 144 basis points to 22.42 percent, the lowest since March 30.
Prime Minister Alexis Tsipras's government was elected on promises to end austerity. Greek coffers, though, are running dry as the country negotiates with euro-region peers for the release of funds under the second of its two bailout agreements.
Even if it muddles through in coming months, Greece faces a summer cash crunch and needs a new round of funding to be able to repay what it owes the European Central Bank.
Parties reached a preliminary agreement in February with euro-region finance ministers over the kind of reforms needed to win the financial lifeline. Since then, documents have gone back and forth between Athens and Brussels.
"For the funding issue we think that this has to be sorted out with this Feb. 20 agreement of the Eurogroup, where since then we haven't had any financing," said Tsakalotos.
As technical talks between officials from the euro region and IMF continue on the package of economic measures, Tsipras is scheduled to meet Russian President Vladimir Putin. Discussions will focus on trade, energy and investment, according to government spokesman Gabriel Sakellaridis.
Greece is seeking to strengthen bilateral ties with all countries and the visit to Moscow shouldn't be seen as an effort to change Greece's relationship with the European Union, he said in an interview broadcast live on Skai TV.
Before it's here, it's on the Bloomberg Terminal.
LEARN MORE