Einhorn Bets on AerCap as Leasing Company Avoids Turbulence
Mary Childs and Katherine Burton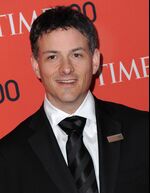 David Einhorn said his Greenlight Capital hedge fund is betting on aircraft-leasing company AerCap Holdings NV, citing the company's shareholder-friendly management.
Einhorn, speaking at the Grant's Interest Rate Conference in New York, pointed to share repurchases and a growing fleet of planes. AerCap, which bought American International Group Inc.'s International Lease Finance Corp. last year, will increase earnings per share by about 10 percent a year, he said.
"In an expensive market this appears to be a cheap stock," Einhorn said.
Greenlight Capital owned 1.76 percent of AerCap as of Dec. 31, according to data compiled by Bloomberg, a stake that was valued at $145.3 million. Shares of the company rose 2 percent to $45.44 at 10:55 a.m. in New York extending gains this year to 17 percent.
Einhorn, who runs the $12 billion Greenlight Capital, also used the presentation to reiterate his case against Athenahealth Inc., the health-care software provider whose shares he's betting will decline. He said the company's performance is tracking closer to a bear-case scenario. Its shares fell 4.2 percent to $117.03 after the presentation.
The hedge fund manager also said that the European Central Bank is driving government bonds in Europe to negative yields because of their debt purchasing program, distorting markets and increasing risk.
Before it's here, it's on the Bloomberg Terminal.
LEARN MORE