Israel to Press to Revise Iran Nuclear Deal, Steinitz Says
Gwen Ackerman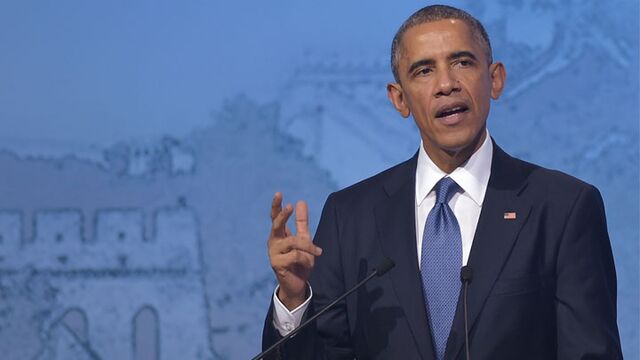 Israel will press world powers to "dramatically change" or scuttle their nuclear deal with Iran, which makes "irresponsible concessions," an ally of Prime Minister Benjamin Netanyahu said.
"We have to convince the world that it is wrong to assume there is no alternative to the deal, and that the alternative is not necessarily declaring war," Intelligence and Strategic Affairs Minister Yuval Steinitz said Monday at a briefing in Jerusalem. "There is a third alternative -- to stand firm and force Iran to make serious concessions."
The U.S. and five other world powers reached a deal with Iran on Thursday meant to curb the nation's ability to enrich uranium in exchange for sanctions relief. Israel has said the deal threatens its existence. President Barack Obama called the agreement "historic."
Steinitz said Israel opposes the deal because it lets Iran keep developing centrifuge technology and doesn't insist it fully disclose its nuclear program's achievements. Israel also wants enriched uranium transferred outside Iran, and the underground Fordo facility closed, even if enrichment is suspended there. Inspectors, Steinitz said, should be allowed to go "anywhere, anytime" in Iran.
"We are going to make an additional effort to convince the U.S. administration, Congress, Britain, France and Russia not to sign this bad deal, or at least to dramatically change and fix it," he said.
Tougher international sanctions could pressure Iran into agreeing to soften its positions in a final agreement, he added.
Steinitz spoke a day after Prime Minister Benjamin Netanyahu appeared on three major U.S. television stations to criticize the accord.
Netanyahu declined to say whether he would consider air strikes on Iran's nuclear facilities. Steinitz said the military option remains on the table.
Israel has the "right and duty to defend" itself, even though it "prefers a diplomatic solution," he said.
President Barack Obama's deputy national security adviser, Ben Rhodes, told Israel's Channel 2 TV on Monday that U.S. military action remained possible. If Iran violates the nuclear deal, "all options are on the table," Rhodes said, "including military options."
Before it's here, it's on the Bloomberg Terminal.
LEARN MORE