Goldman's Gary Cohn Uses Midwest Ties to Predict NCAA Final Four
Mason Levinson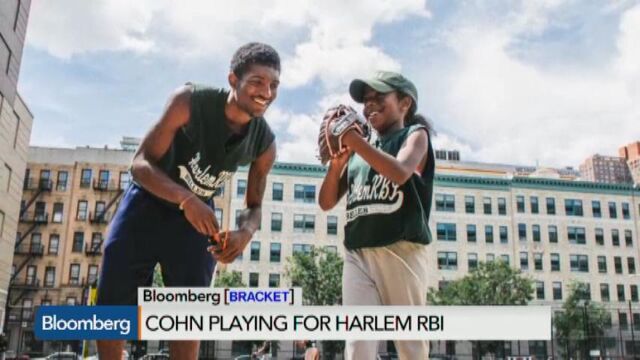 Goldman Sachs Group Inc. President Gary Cohn put his Cleveland upbringing to use in perfectly predicting the men's college basketball Final Four.
Cohn, who grew up in the Cleveland suburb of Shaker Heights, is one of 36 leaders from top corporations and financial institutions who pledged $10,000 in the Bloomberg Bracket Challenge, which benefits the winner's charity of choice.
The only remaining competitors are Cohn, Quicken Loans Inc. founder and Cleveland Cavaliers owner Dan Gilbert, and Cisco Systems Inc. Chairman and Chief Executive Officer John Chambers.
Cohn said that while many of the pool's entrants live on the East Coast, following the Big East Conference and Atlantic Coast Conference, his devotion to the Big Ten Conference helped him find tournament-ready teams to support.
"It wasn't dumb luck at all," Cohn told Bloomberg. "I look at the two Midwest guys, Dan Gilbert and myself, picking Michigan State and Wisconsin to be in the Final Four. For guys that watch Big Ten basketball, it was pretty obvious."
If Kentucky becomes the first undefeated men's winner since Indiana in 1976, or if it loses to Michigan State in the final, Gilbert will win the pool, donating the $360,000 prize to the Children's Tumor Foundation.
Chambers will win on behalf of Second Harvest Food Bank of Santa Clara and San Mateo Counties if Duke beats Kentucky for its fifth championship under coach Mike Krzyzewski. Having attended Duke for two years before graduating from West Virginia, Chambers said his allegiances have put him in position to win.
"I'm a huge believer in Duke and love basketball, but candidly, I've just been lucky on this one," Chambers said.
Wisconsin Scenario
Should Wisconsin upset Kentucky in Saturday's semifinal round, Cohn will lock up the title, benefiting Harlem RBI, a charity that gives inner-city youths the opportunity to "Play, Learn and Grow." The non-profit's executive director, Richard Berlin, is a Wisconsin graduate, though others in the organization have different allegiances, he said.
"Our head fundraiser is from Kentucky, but I think she knows where her bread is buttered this weekend," Berlin said.
Before it's here, it's on the Bloomberg Terminal.
LEARN MORE